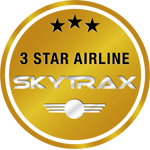 The 3-Star Airline rating signifies a satisfactory standard of core Product for most travel categories (ie. cabin of travel), but it also reflects some inconsistency amongst either standards of front-line Staff Service or Product delivery for the Cabin Service and their home-base Airport environments.
| Aircraft | Seat Pitch | Seat Width | Seat Angle | Seats | Configuration | Internet |
| --- | --- | --- | --- | --- | --- | --- |
| Boeing 787 | cm | cm | 180 °   | 4 | 1-2-1 | |

Airport Lounges
Xiamen Airlines' Domestic First Class Lounge in Xiamen is located near Gate 2 and 6 in the Departure Hall at Xiamen Gaoqi International Airport. The International First Class Lounge is near Gate 11.
The First Class Lounges are furnished with TV sets, telephones, newspapers and magazines and offer a lavish buffet with fresh fruits, pastries, and a variety of beverages and snacks, allowing you to select and enjoy your favorite foods.
First Class passengers on Xiamen Airlines' flights and Xiamen Airlines VIP card holders who take Xiamen Airlines' flights may enjoy the First Class Lounge services during the hours of operation on the day of their flights.
Xiamen Airlines' First Class Lounges are making efforts to create a comfortable and cozy place for passengers to relax before boarding.
The Lounge welcomes:
Xiamen Airlines First Class passengers departing on a same–day flight.
Xiamen Airlines Egret Club Gold members departing on a same–day flight operated by Xiamen Airlines or another SkyTeam member (+1 guest)
International First and Business Class passengers departing on or connecting to/from a same-day international flight operated by a SkyTeam member.
SkyTeam Elite Plus members departing on or connecting to/from a same-day international flight operated by a SkyTeam member, in any class of service (+1 guest)
Notes:
Guests must be traveling on any flight operated by a SkyTeam member airline. Member must remain with the guests at all times during the visit.
Lounge access will be provided only at your departure airport and not on arrival, unless you are connecting to a domestic flight or other qualifying international flight.
Xiamen Gaoqui Int Apt (XNM)
| Terminal Seating | |
| --- | --- |
| Terminal Cleanliness | |
| Queuing Times | |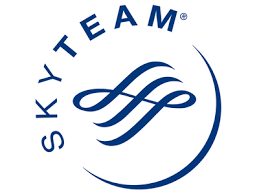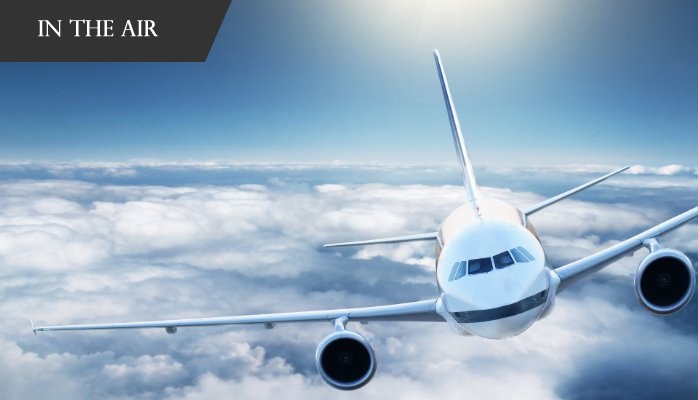 At a glance
Xiamen Airlines has always been committed to offering integrity-based, customer-oriented services. This is a core value handed down from generation to generation of people at Xiamen Airlines. Customer-oriented service is at the heart of everything we do and integrity is the foundation on which Xiamen Airlines is built. With the core value of "integrity-based, customer-oriented service" in mind, cabin crews always put customers first, and actively perform our commitment to delivering "smiling services, considerate services, and responsive services". We believe meeting the needs of customers is our top mission, customers' satisfaction is the criterion by which our service is judged and making an impact on customers is our goal in our pursuit of service excellence. We serve our customers with sincerity, retain them with a true heart, return substantial benefits to them, and treat them with heartfelt care. We strive to create a cozy, comfortable in-flight environment for our customers.
Our cabin crews have been actively engaged in services innovation during recent years. We offer customers a dozen service features including Egret Care for the Elderly, for the Young, for the Disabled, Egret Love to South Fujian, Egret Convenient Trip, and Egret Honorable.
Entertainment on Board 
We periodically update our in-flight entertainment programs, including variety shows and movies, to provide an enjoyable and colorful trip for you.
Variety shows
1. Travel series: well-selected travel programs from around the world depict different places and various cultures. Through the lens, these shows take passengers to every corner of the world to explore the cultural features of different regions by unveiling historical secrets, telling stories, explaining important events and introducing important people. Passengers will become immersed in these shows and make their own investigations, discoveries and reflections.
2. Comedy shows: we have introduced the latest short comedy shows, cartoons, burlesque and humorous shows to allow passengers to take a comfortable trip filled with laughter.
3. Music videos and movie trailers: including new popular songs and classic hits, as well as behind-the-scenes footage and trailers of the latest movies and domestic movies.
Movies
We screen premium movies in various types with multitrack and multiple subtitles.
Food and Beverage
Beverage Service
Ticketing on Departure Service
Ground Service
Cabin Service
Special Service
In-Flight Meals
(A) Beverage Service
Beverages for First Class and Business Class (P/F/C):
Fruit and vegetable juices: Huiyuan Orange Juice, Yeshu Coconut Juice (available on flights originating from Fujian and Shenzhen), Zishan Tomato Juice, Dashijie Olive Juice, Zhonglv Corn Milk
Soft drinks: Coca-Cola, Sprite
Water: Kunlunshan Mineral Water, Zishan Mineral Water, Ganten Purified Water
Teas: Wong Lo Kat Herbal Tea, Huaxiang Empereur Tieh Kwan Yin Tea, Lapsang Souchong Tea, Jasmine Tea(available on flights originating from Fuzhou)
Coffee: Nescafe, Nestlé Decaf coffee(available for Premium First Class)
Alcoholic drinks: Yanjing Beer, Snow Beer, Muse Glory, Chivas
Special Meals Service
We also offer the following special meals to satisfy cultural customs and personal preferences. If you need special meal service, please make your request when you purchase your ticket at the ticket office or contact the Xiamen Airlines hotline at 95557 to make special meal requests, changes or cancellations.
Muslim meals are available only on flight segments served by the Xiamen Airlines Catering Department and qualified catering companies. Every season, the Catering Department provides a list of flights with Muslim Meal services. Special meals must be requested at least 24 hours before the departure of the passenger's initial flight.