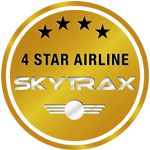 The Certified 4-Star Airline Rating recognizes those airlines that provide a good Product standard across different travel categories (ie. cabin travel classes), combined with delivering good standards of Staff Service for both the Cabin Service and their home-base Airport environments.
| Aircraft | Seat Pitch | Seat Width | Seat Angle | Seats | Configuration | Internet |
| --- | --- | --- | --- | --- | --- | --- |
| Airbus A319 | 93 cm | 43 cm | | 12 | 2-2 | |
| Airbus A320 | 83 cm | 50 cm | | 12 | 2-2 | |
| Airbus A321 | 83 cm | 50 cm | | 12-20 | 2-2 | |
| Boeing 737 | 88-109 cm | 53 cm | | 12-20 | 2-2 | |
| Airbus A330-200 | 155 cm | 53 cm | 159 °   | 22 | 2-2-2 | |
| Airbus A340-300 | 152 cm | 53 cm | 159 °   | 34 | 2-2-2 | |

Airport Lounges
Lounge Istanbul has added another 2,400 m2 to its existing 3,500 m2 to its location in the departure hall of Ataturk Airport. The expanded lounge adds a second floor to the existing space and nearly doubles its capacity to over 1,000 guests at a time.
Along with this expansion, the lounge also provides several new facilities enabling our guests to spend their time more comfortably before the flight.
Amongst its new services is a lovely little tea garden reminiscent of those found in Istanbul that provides an experience similar to places in the city where both residents and visitors can enjoy freshly brewed Turkish tea and simit, a traditional Turkish sesame seed bagel.
Or for those looking for a bit more excitement before their flight, there is a miniature model of Istanbul in which guests may experience a virtual car rally as well as play other game consoles and electronic diversions.
Turkish Airlines is a well-known enthusiastic supporter of golf worldwide, including its support for the "Turkish Airlines Open", and as such the lounge also includes a realistic golf simulator for passengers interested in proving their skills while waiting for a flight.
Unique tastes of Turkish and global dishes
For those interested in Turkish cuisine, the lounge provides some of the unique tastes of Turkish and global dishes you'll be hard-pressed to find elsewhere. Amongst other treats, you'll find freshly prepared pastries from Vienna's famous pastry shop Demel.
Also, make sure not to miss the local corner where chefs prepare regional Turkish delicacies that appeal to both the eye, nose and the taste buds under a classically designed copper range hood–including "mantı" (Traditional Turkish beef ravioli) and "gözleme" (A traditional Turkish pastry dish of hand-rolled dough brushed with butter and eggs and stuffed with light savory goods). In another corner guests can sample famous specialties such as "pide" (Some say the original pizza) and "börek" (a pastry of phyllo dough stuffed with savories), both cooked in its special oven. Plus, throughout the lounge there are offerings of fresh fruit, salads, appetizers and nuts all offered as part of Turkish hospitality.
The lounge is operated by Turkish Airlines' catering partner, TURKISH DO&CO, a group that has repeatedly won awards for providing Turkish Airlines' passengers with the best meals in the sky.
What other facilities are offered in Lounge Istanbul?
•          Free Wi-Fi
•          Printers and computers
•          Meeting rooms
•          Teleconference room
•          Cinema
•          A wide range of food and beverages
•          A wide selection of local and international papers/magazines
•          Library
•          Media Wall
•          Prayer room
•          Showers
•          Massages
•          Billiards room
•          Suit rooms
•          Playroom for children
•          Golf simulator
•          Electronic diversions
 Special Services
Turkish Airlines would like to take this opportunity to inform you about some of our exclusive services.
Instead of waiting in long lines, take advantage of the Business Class counter*, where exclusive Business Class luggage tags, and your CIP/VIP lounge entrance and your boarding card will be issued.
Relax in the exclusive lounge or take advantage of telephone, fax, TV/Music broadcasting, limitless food and snacks, as well as local and foreign newspapers and magazines. Don't worry about time since you have priority for seat selection, exclusive luggage tags and separate loading of the luggage while you'll be directed to the plane once all passengers are on board.
In the meantime, allow us to remind you again that your free luggage allowance is 30 kg(two pieces of free luggage on transatlantic flights where the piece-luggage system is applicable)instead of 20 kg in economy and you have two pieces of hand luggage allowance(subject to law, only one piece of hand luggage for passengers departing from the UK).
Business Class and Elite Plus card holder passengers can obtain a"fast track"card during their check-in on their return to Istanbul and upon arrival at Istanbul Ataturk Airport;they can use passport control kiosks the 30.
Local and foreign daily newspapers and magazines are available for our passengers to choose from.In addition, for the comfort of our Transoceanic Business Class Passengers, an amenity kit containing a pair of socks, hand cream, and eyeglasses is available.
* Check-in processes are directly applied in CIP lounges at İstanbul Sabiha Gökçen, İzmir, Ankara and Antalya.
Istanbul Atatürk Int Apt (IST)
| Terminal Seating | |
| --- | --- |
| Terminal Cleanliness | |
| Queuing Times | |
Istanbul Sabiha Gökcen Apt (SAW)
| Terminal Seating | |
| --- | --- |
| Terminal Cleanliness | |
| Queuing Times | |
Ankara Eseboga Int Apt (ESB)
| Terminal Seating | |
| --- | --- |
| Terminal Cleanliness | |
| Queuing Times | |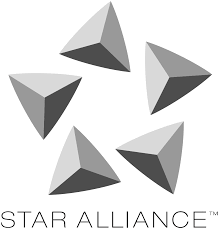 At a glance
The Business Class seat includes ottoman that creates a 75 inch(188 cm)long sleeping space when in the fully-reclined bed position.
Reading light located underneath the Armrest services when it is deployed as a privacy screen.
A reading light is available for each passenger and lighting as well as other seat function controls like a massage button, and position selections are conveniently accessed on a control panel beneath the armrest.
An onboard power receptacle supplies energy for laptops and other electrical devices.
The armrest also serves as a privacy screen and is controlled by a touch button.
The large table is located in the center console and moves forward/backward as well as swiveling to allow more freedom of movement.
Main Control unit is located in the center console, at the front end of the armrest serves full control of the bed.

NOTE: Above mention seats available only on brand new B777-300 and A330-300 fleets.
Entertainment on Board
The Planet digital system and individual touch-screens are used for in-flight entertainment on our international flights on B777, A340, A330, B737-800 aircraft.Depending on the type of aircraft, passengers may choose their program either on their touch-screen or by using the remote control device attached to their seat.
The Planet digital system offers the following in its Entertainment section:Close to 350 films and short programs including Latest releases, Classics, Drama, Family, A-Z, International, Romantic, Comedy, Action, Turkish cinema and Children's films as well as television series, dramas, documentaries, sports, travel, food, fashion and technology programs and cartoons;some 600 CD albums including Pop, 80's, Pop&Rock, Jazz&Blues, Classical Latin, New Age, Oldies, World Music, Classical Turkish Music, Nostalgic Pop, Turkish Rock, Modern Folk, Turkish Spiritual, Traditional Turkish Folk, and Arabesque;and radio channels including Power XL Classical, Power XL Spiritual, Power XL Chillout, Power FM Popular Hits, Power XL Jazz&Blues, Power Türk Turkish Hits, TRT Turkish Traditional Music and TRT Turkish Classical Music.An individual and multiple player Game channel, a Children's channel and an Audio Book channel are also available.
In-flight connectivity enables passengers to send and receive text messages and e-mail.The news channel offers passengers world news, including economic, financial and celebrity news, as well as the weather report in text form.News is also given hourly and the weather report every four hours in an on-line broadcast.Connections enabling passengers to listen to, or watch on their individual screens, content on their personal iPods or USB devices are available on some of our B777 and A330 aircraft.Separate sections about Turkish Airlines'Fleet, Cargo and Frequent Flyer Program are also available along with a Destination Guide, a Turkey Info Guide, Airport Maps, Flight Maps and a Flight Camera.All passengers can watch takeoff and landing on two cameras mounted at the front and back of the aircraft.
Depending on the length of the flight, films, news and short programs are shown on our scheduled and chartered international flights on aircraft that have a video system but no digital system.
News, films and short programs are offered to passengers on all flights of more than two hours.Music programs may also be available depending on the type of aircraft.
Music programs are available on our long-haul and international flights.
Food and Beverage
On our Intercontinental flights, passengers experience restaurant-quality service with carefully selected, high quality menus that are regularly changed in order to provide new options for regular travelers.
It is our goal to insure that passengers experience innovative cuisine, well prepared and served, and leave the aircraft with pleasant memories of the flight–from boarding until the final goodbye from our crew.
Our "Flying Chefs" create a unique atmosphere of "Turkish Hospitality" above the clouds by assisting the cabin crew in the preparation and presentation of our award-winning menus.
Business Class passengers are greeted with a choice of welcome drinks as they board the aircraft.
All meals are served on custom designed porcelain dishes, while drinks are offered in glassware appropriate to the beverage. Meal service may vary in style and content depending on the flight length and departure time. On long journeys, two full meals are served–supplemented by additional snacks.
A rich selection of hors d'oeuvres served from a cart is followed by a soup service, a Turkish tradition. These serve as an introduction to the unique main course offerings that will make your flight a memorable one. A choice of multiple entrees is available on all intercontinental flights and the meal is completed with an assortment of fruit, cheese and sweets to cater to every taste.
Turkish Coffee, along with a wide range of hot and cold non-alcoholic drinks, is available for your pleasure throughout the flight.
The full bar on board includes a wide selection of cocktails as well as a carefully selected assortment of Turkish and International beers and wines.
Business Class Catering Services for International Flights
Welcome drinks are offered prior to departure as our guests board the aircraft.
Our passengers enjoy carefully selected meals and snacks that are appropriate to the time of day and the duration of the flight. According to these parameters, meal service may be a hot or cold breakfast or meal, with additional snack service on some of our longer flights.
The ingredients used are always fresh and of top quality, combined to create menus from Turkish and International cuisines and served on porcelain dishes. Meal options are changed on a regular basis so as to provide new choices for regular travelers.
Business Class Catering Services for Domestic Flights
Passengers are offered welcome drinks as they board.
Our domestic Business Class meals are tailored to the time of day and the length of the flight and may include unique selections from Turkish cuisine, as well as tasty offerings from International cuisines.