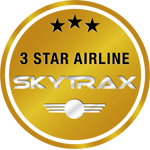 The 3-Star Airline rating signifies a satisfactory standard of core Product for most travel categories (ie. cabin of travel), but it also reflects some inconsistency amongst either standards of front-line Staff Service or Product delivery for the Cabin Service and their home-base Airport environments.
| Aircraft | Seat Pitch | Seat Width | Seat Angle | Seats | Configuration | Internet |
| --- | --- | --- | --- | --- | --- | --- |
| Airbus A320 | 101 cm | 53 cm |             | 12-20 | 2-2 | |
| Airbus A321 | 101 cm | 53 cm |             | 20 | 2-2 | |
| Airbus A330-200 | 200 cm | 53 cm | 180 °   | 18 | 2-2-2 | |
| Airbus A340-300 (Vers.1) | 152 cm | 53 cm | 180 °   | 24 | 2-2-2 | |
| Airbus A340-300 (Vers.2) | 200 cm | 53 cm | 180 °   | 38 | 2-2-2 | |

Airport Lounges
SERENDIB LOUNGE
Situated in a picturesque location overlooking the Aircraft Parking Bay on the first floor of the departure hall at BIA, "Serendib" is an exclusively branded SriLankan Airlines Airport Lounge dedicated to its most valued premier and top tier customers. With a seating capacity for 80 persons and dining capacity for 20, Serendib Lounge comes with an elegant outlook and relaxed ambience to cater to the demanding expectations of the modern business traveller.
Dining Experience
The gourmet selection of hot and cold delicacies prepared with the finest seasonal ingredients, by a set of dedicated chefs in its own open kitchen, is a feast to the eyes and a treat to any palate. Early birds can enjoy breakfast while later in the day, guests can choose from Arabic, Far Eastern, Western and vegetarian cuisine, complimented with a selection of soft drinks, fresh juices, wines and spirits. With an array of desserts to please those with a sweet-tooth, one can also enjoy 16 varieties of world renowned high quality Ceylon tea at Serendib Lounge.
Business and Pleasure
It also has a business centre with internet enabled computers, printing and photocopying facilities, wireless internet access, stationery and postage services and recharging facilities for laptop and mobile phones. The lounge also has a television viewing area and a wide section of newspapers and magazines for the convenience of the passengers.
It is equipped with a quiet area for passengers needing a quick rest and also consists of rest room facilities with showers and special provisions for passengers with special needs.
SERENEDIVA LOUNGE
Located on the level 2 of the Departure Hall at the Bandaranaike International Airport, Serenediva Lounge is designed to accommodate the most valued top-tier customers and Business Class passengers travelling on short-haul flights.  Open for 24 hours, the lounge has a tranquil ambience, with lounge sofas and a business centre.
Pamper yourself
The herbal spa at Serenediva Lounge offers a wide variety of reflexologies and offers the passengers a 15-minute massage for free. It is run by Siddhalepa, which is one of the oldest and a leading Ayurvedic brands in Sri Lanka.
Dining
Serenediva Lounge offers a wide selection of international and local gourmet meals with a rich spread of local and international desserts to suit any palate. Beverages ranging from fresh juices, soft drinks, mocktails and full bar service for alcoholic beverages are available at the Serenediva Lounge.
Business and pleasure
The Lounge consists of a business centre with five independent work stations with Wi-Fi facility and a wide selection of newspapers and magazines for passengers who need to keep themselves updated on the happenings around the world. It also has a TV area, rest rooms and shower facilities for passengers needing a quick rest.
*conditions apply
Special Services
Our Business Class starts at the airport, where you receive priority check-in at the silk route and complimentary access to the Serendib Lounge of Bandaranaike International Airport. We will make you feel more at home when travelling.
Colombo Bandaranaike Int Apt (CMB)
| Terminal Seating | |
| --- | --- |
| Terminal Cleanliness | |
| Queuing Times | |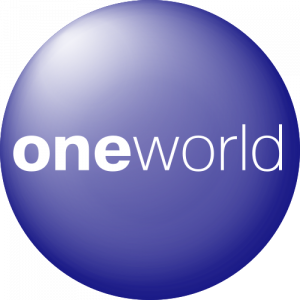 At a glance
There's no better way to fly than SriLankan's Business Class. It's an experience of comfort and sophistication, sealed with traditional SriLankan hospitality and warmth.
The Flat Bed*
Experience the highest levels of privacy and comfort on our A330 wide body aircraft where seclusion blends with luxury. Individual storage space provides room for all your personal belongings and you'll find more knee room and living space, making our flat beds the very last word in luxury. With relaxing mood lighting and dazzling night sky displays*, arrive at your destination completely refreshed after sleeping soundly throughout your flight.
*on selected aircraft
Entertainment on Board
The Best in Entertainment*
The state of the art Thales AVANT in-flight entertainment system has the latest blockbusters from Hollywood and Bollywood, and a collection of classics and favourites. Business Class features 15.4 inch screens, with over 50 TV channels, 120 movies, an extensive library of audio CD's and radio channels, and a large number of games for all age groups.
Food and Beverage
Great Tasting Meals
Indulge in delicious meals prepared with extra care to please your palate, with a wide array of healthy options, for an unforgettable culinary experience at 37,000ft. Compliment it with a selection from our finest wines.
Want what's not on the menu? SriLankan Business now brings you the luxury of 'Sky Cuisine'. Pre-order your meal from a delectable menu put together by our chefs just for you. (Please visit the Airline Website.)