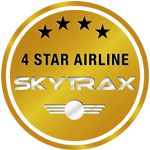 The Certified 4-Star Airline Rating recognizes those airlines that provide a good Product standard across different travel categories (ie. cabin travel classes), combined with delivering good standards of Staff Service for both the Cabin Service and their home-base Airport environments.
| Aircraft | Seat Pitch | Seat Width | Seat Angle | Seats | Configuration | Internet |
| --- | --- | --- | --- | --- | --- | --- |
| Boeing 777-300ER | 203 cm | 56 cm | 180 °   | 24 | 2-2-2 | |
| Boeing 777-300ER | 203 cm | 56 cm | 180 °   | 12 | 1-2-1 | |
At the Airport

Airport Lounges
Saudia provides special lounges for its First and Business Class passengers, as well as, Alfursan Gold and Silver members.
| | | | | |
| --- | --- | --- | --- | --- |
| Airport Name | Airport City | Lounge Name | Lounge Location | Operation |
| King Abdulaziz International Airport (KAIA) | JEDDAH | Alfursan Golden Lounge Int. | South Terminal . Airside – Right area | 24/7 |
| King Abdulaziz International Airport (KAIA) | JEDDAH | Alfursan Golden Lounge Domestic | South Terminal. Airside – Left area | 24/7 |
| King Khalid International Airport (KKIA) | RIYADH | Alfursan Golden Lounge Int. | Terminal 2, Mezzanine floor | 24/7 |
| King Khalid International Airport (KKIA) | RIYADH | Alfursan Golden Lounge Domestic | Terminal 3. Airside – Opposite Gate 38. | 24/7 |
INTERNATIONAL
ALFURSAN LOUNGES FACILITIES
FOOD & BEVERAGE
Enjoy an excellent selection of hot and cold dishes, for snacks and meals. A food selection that pleases both local and international tastes. Our food and beverage area offers you a seating area that allows families or singles to sit and enjoy their meal
RELAXATION AREA
The relaxation area is where our guests can rest and recover before their next flight. Stretch and unwind in the tranquility and comfort of one of the relaxation seats available to prepare you for the next part of your journey.
KIDS ROOM
We understand that if our guests' children are happy then it helps our guests to relax and enjoy their visit too. We have created a great room to keep the children occupied with video games, a drawing and coloring area and a large educational world map.
BUSINESS CENTER & MEETING ROOM
For those guests that need to work on the move, the business area is a fully equipped work space ideal for calm and efficient productivity with private desks and internet access. A meeting room is also available on request allowing our guests to maximize their working time whilst waiting for their flight.
SEATING AREA
Our spacious main seating area offers TV screens and a selection of newspapers and magazines. A self-service food counter with drinks and snacks is also available for those who don't have time for a proper meal.
SHOWER FACILITIES
Our lounges are equipped with shower facilities (check availability chart). Our guests can enjoy a refreshing shower whilst waiting for their next flight.
Special Services
SKYPRIORITY
SAUDIA is proud to introduce SkyPriority—the SkyTeam alliance-wide, red carpet treatment for our top customers. SkyPriority unites the most exclusive airport benefits of all 20 SkyTeam alliance members into one, consistent experience for customers who travel in First/Business classes or are members of Al Fursan Gold or Elite Plus.
So, regardless of your airline or frequent flyer program, SkyPriority will speed and guide you through your journey with ease.
SKYPRIORITY SERVICES TOUCH POINTS:
How to find SkyPriority? It will find you! Look for the "SkyPriority" indicator on your boarding pass and the SkyPriority signs throughout the airport.
Note: *Service not available at all airports.
AS SKYPRIORITY ROLLS OUT AT ALL SKYTEAM-SERVED AIRPORTS WORLDWIDE, YOU WILL SEE PRIORITY SERVICES LIKE:
Priority Check-in
Priority Baggage Drop-Off
Priority Security Lanes
Save time right from the start with our dedicated SkyPriority check-in counters.
Check in your bags in no time at our special SkyPriority baggage drop-off locations.
Clear security checkpoints faster using the priority lane.* *Available at select airports
SkyPriority Services
Priority Boarding
Priority at Transfer Desks
Priority Baggage Handling
Board first, or whenever you prefer, via the SkyPriority lane.
Avoid losing precious transfer time with SkyPriority lanes at our ticket offices and transfer desks.
Grab your bag off the carousel first with priority baggage delivery.
SkyPriority Services
Priority Immigration
Priority Ticket Office
SkyPriority Finder
Go through immigration faster using priority lanes.
Access priority lanes at the ticket office.
Travel is smooth and easy with SkyPriority services.
Discover which services are available for your trip using the SkyPriority Finder.
SkyPriority Services
Ryiadh King Khalid Int Apt (RUH)
| Terminal Seating | |
| --- | --- |
| Terminal Cleanliness | |
| Queuing Times | |
Jeddah King Abdul Azziz (JED)
| Terminal Seating | |
| --- | --- |
| Terminal Cleanliness | |
| Queuing Times | |
Damman King Fahd Int Apt (DMM)
| Terminal Seating | |
| --- | --- |
| Terminal Cleanliness | |
| Queuing Times | |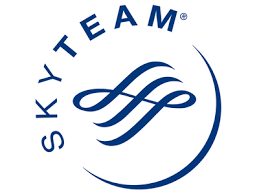 In the air
At a glance
A WARM WELCOME
A First Class welcome awaits you even before take-off. A selection of refreshing and absolutely fresh fruit juices is offered while the rest of the passengers board. Shortly after take-off, cardamom-flavored Arabic coffee and succulent dates are offered to all First Class passengers, a sign of welcome and of more good things to come.
The traditional Arabic greeting "Ahlan Wasahlan" sums it all "Welcome. My home is your home!"
GIVEAWAYS
On long-haul flights, sleeping suits are given to First Class passengers so they can change and be totally relaxed and comfortable. Overnight kits are offered to all passengers during their flight which include all the necessary items that they may need during the journey. 
Entertainment on Board
HIGH-TECH ENTERTAINMENT SYSTEM
All seats are equipped with special monitors that may reach up to 23″ in some aircrafts. A remote control will provide you with complete flexibility for your personal entertainment during the trip.
The entertainment system provides 24 stations of video on-demand in some aircrafts, and up to 40 stations on others. In addition, the system has over 12 audio stations, and many video games for to choose from.
The "airshow" allows you to chart your flight's progress which will indicate the direction of Al-Qiblah. This constantly updated map reads information directly from the aircraft's navigational system and displays it on your screen for you to follow. In addition, the entertainment system allows you to enjoy stunning views through the forward and downward facing cameras, a true "pilot's eye view". And finally, The SkySales catalogue facilitates the delivery of your purchases to your mailing address through our systems.
We kindly request that you provide us with your input and feedback on our system survey.
Food and Beverage
FIRST CLASS CUISINE IS AMONG THE BEST IN THE AIR
Without a doubt, Saudi Arabian Airlines' First Class cuisine is among the best in the air, served on fine china with a choice of multinational dishes including Arabic, Western, a dish from the destination country and a vegetarian option.
There are six hors d'oeuvres including two hot choices and caviar. A traditional soup is also offered with multiple choices of entrees with accompaniments to suit. As a fitting finale, there is a choice of hot dessert or ice cream, and of course tea and coffee, including espresso and cappuccino.
EXECUTIVE MEAL
Meantime, for First Class passengers who want to follow their own schedule, the Al-Faris Executive Meal is served whenever they are ready to have their meal.
Saudi Arabian Airlines is a member of the prestigious Chaine des Rotisseurs, a symbol of excellence in international cuisine.