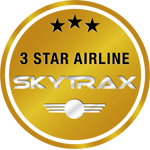 The 3-Star Airline rating signifies a satisfactory standard of core Product for most travel categories (ie. cabin of travel), but it also reflects some inconsistency amongst either standards of front-line Staff Service or Product delivery for the Cabin Service and their home-base Airport environments.
| Aircraft | Seat Pitch | Seat Width | Seat Angle | Seats | Configuration | Internet |
| --- | --- | --- | --- | --- | --- | --- |
| Boeing 787 | 152 cm | 55 cm | 180 °   | 24 | 2-2-2 | |

Airport Lounges
It is with great pleasure that we welcome you to experience Crown Lounge…
; your lavish retreat at Queen Alia International Airport. Designed to satisfy the needs and desires of every passenger with a calming atmosphere to relax, work hangout and dine; Crown Lounge is inspired by the finer things in life and defined by the genuine hospitality that we show you as our esteemed guest.
Be enthralled as soon as you step foot into the fascinating environment of Crown Lounge. We welcome you with a warm smile and guide you through the diverse experience you are about to venture into. Leave your carry-on luggage and other items safely behind at the cloakroom, avoiding any hassle as you experience this haven of luxury. Moreover, if you are looking for Personal space and would like to be uninterrupted, step into The Space where you can unwind and relax in a quiet and dimmed area.
Quench your Thirst
At Crown Lounge, we start our day with market-fresh produce to insure a proper start to your day. And at The Grove, you can start your day with a revitalizing ginger shot, packed with vitamins and minerals to provide healthy, natural energy. Open throughout the day, The Grove has a full menu of fresh fruit juices and cocktails and is always ready to blend together your favorite flavors to quench your thirst.
Be Inspired
The Library is the place to truly slow down and unwind. Offering a wide selection of the most recent magazines and newspapers, a variety of inspirational books, stunning photography collections, and the perfect corner to relax, you can peacefully catch up on your reading while enjoying a glass of fine wine, champagne or your favorite cocktail.
Your Family Hangout
We designed the Royal Jordanian Crown Lounge to meet the needs and desires of travelers of all ages, and that includes every member of your family. The Neighbourhood is an inviting space for children and adults alike. From comfortable seating, self-serve coffee and snacks, and a literal treasure trove of toys provided by Hamleys, everyone will feel right at home.
Meet, Work & Connect
We haven't forgotten about those who need to stay connected. The Space is the ideal place for you to meet, work and connect, both physically and virtually. Featuring high-speed wifi and convenient computer terminals, you can stay connected to your business or get connected with the world. The layout ensures that you always have a place to meet with colleagues.
Feed your Senses 
The aromas of freshly baked bread and a gourmet kitchen fill the air, whether you are in the mood for a quick bite or a laid-back meal, the extensive menus at The Chandeliers bistro & bakery offer a full range of delicious options for every taste. From buttery breakfast croissants, to midday meals of warm pita and hummus and evening mezze, you can always enjoy something deliciously golden-brown arriving fresh from our ovens.
Mix & Mingle 
Shaken, stirred, straight up or on the rocks, our team at The Blue Bar know how to perfectly balance your beverage. Socialize and unwind in the refined elegance of indulgence with a flute of vintage champagne or a lowball of your preferred spirit and relax in our lavish atmosphere.
Be Entertained 
Discover your new favorite show at the individual TV suites available at Crown Lounge. Sit-back and stretch your legs comfortably in ergonomically designed seating and enjoy high-definition programming at any time of the day. With privacy, comfort, and an array of programming to choose from, enjoy a world free from distraction, a world where you are luxuriously entertained.
Relieve your Stress 
Catering to the sports-enthusiast in you, step into our modern billiards area to take a break and blow off steam. Our high-quality table is designed to the highest specifications and has been professionally installed. A dead-flat felt surface and relaxing lighting provide the perfect place for a stress-relieving game of 8-ball. Moreover, we have installed a high-definition television so you won't miss out on any sports event at the time.
Special Services
Start your journey right at Crown Check-in, where you are treated the way an esteemed guest deserves to be treated. From the moment you step into our Crown Check-in, you are our number one priority. We invite you to sit and relax at the exclusive Crown Check-in area, away from the airport rush, while we take care of your travel arrangements, baggage and check-in.
Priority check-in areas
Priority baggage drop off
Accelerated security and passport clearance
Priority boarding
Priority baggage handling
Amman Queen Alia Int Apt (AMM)
| Terminal Seating | |
| --- | --- |
| Terminal Cleanliness | |
| Queuing Times | |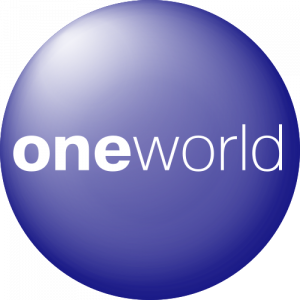 At a glance
Comfortably tranquil, Crown Class seating is a step above the rest. Creating an atmosphere of peaceful serenity, the seat invites you to enjoy your time in the air, lay your head back, and recline all the way. Those wishing to see the time go by quickly can lose themselves in a world of excitement, adventure, drama or comedy through each seats personal television screen and our Crown Class in-flight entertainment options.
Sleep on Clouds
Have a good night's sleep whenever you please. Simply lie back and close your eyes, as your seat transforms into a luxurious flat bed (on select aircraft). Wander into a land of utmost comfort, and dream of all the stories to come.
Remain Connected
Business travelers wishing to remain plugged into their work while traveling will find all the necessary productivity tools surrounding them. The spacious area provides plenty of room for those needing to work on laptop computers. USB ports are available (on select aircraft) for charging laptop computers, MP3 players, and other electronic devices.
Entertainment on Board
Royal Jordanian's in-flight entertainment (IFE) programming puts the choice in your hands. With a wide range of blockbuster and classic movies, television favorites, top 100 music stations, and reading material available. Our On-Demand system ensures you can easily find what you are looking for, when you want it.
Movie Magic
Enjoy the latest Hollywood blockbusters, or travel back in time through one of the all-time classics. Our selection of internationally popular films provides something for everyone. The kids' selection gives young flier something to look forward to, helping them fall in love with traveling. Whether you love comedy, drama, action, or Bollywood, we have a film for you to lose yourself in.
Tune into TV
A wide range of television channels and programs brings the most popular shows onboard Royal Jordanian's fleet.
Audio in the Air
Put on the complimentary headphones and relax, escaping through your favorite music or into a good book. We carry the most recent chart-topping hits, genre specific channels, and talk radio programming. Experience being read to through our lengthy selection of audio books, now available on select flights. 
Gaming Gone Global
Taking the latest, most popular games with you around the world. You can find your favorites or try something new in our broad selection of games. Catering to a variety of tastes and designed to challenge users of all levels, our options will please the most hardcore gamers or first timers. 
It's a Kid's World
Young fliers will love the options they have when it comes to having fun with Royal Jordanian. With dedicated kids programming in all of our IFE choices, including movies, TV shows, audio programs, and games, parents will love it too. 
The System
State-of-the-art technology presented in a user-friendly interface brings you the greatest IFE experience yet. Our Audio/Video On-Demand System* (AVOD) puts the control in your hands, letting you choose how to pass the time.
Food and Beverage
Crown Dining is a feast of delicious and healthy choices, offering sumptuous food in an elegant setting. Every detail in the service, presentation, and flavor prove Crown Dining worthy of its name. Prepared by chefs who care about food, and served by onboard staff who care about you, our tasteful meals will satisfy even the most distinguished of palates.
A Complete Menu
An exercise in preparation and choice, our menu comprises a full range of finely crafted meals designed to please the most traveled passengers. We offer you fresh choices each time you fly by changing menu items often, and frequent fliers will inevitably see the creativity of our menu planners in the variety of seasonal items along with the local and international cuisines used. Choose from one of your favorites, or dare to try something new and exotic. A complete range of alcoholic and non-alcoholic beverages rounds out our complete menu.
Crown Meals
Each delicious meal is prepared to satisfy the elegant tastes of our Crown Class passengers. Crown Meals consist of four courses paired together to create a flavorful, well rounded meal. Begin with an appetizer or soup, followed by your choice of side and a main. Here you may select from a range of sides, including salads, rice, and vegetables, to accompany your preferred main, either a beef, chicken, fish, or vegetarian delicacy. Top it off with a delectable choice from our assortment of desserts, and "Voila", the experience is complete. On longer flights we offer a secondary service continental breakfast that is light, fresh, and tasty, consisting of fruit salad, a bread basket selection, and pastries. If you desire more, the fully-stocked pantry is available at any time during your flight. You may also select a meal from our special request menu, which has been designed to meet religious or dietary preferences.*
*These must be ordered at least 24 hours prior to your scheduled departure time.
Crown Wines and Alcoholic Beverages
Our wine list offers carefully chosen local and international favorites. You may choose from a range of champagnes, red, or white wines, each individually selected to complement our meal options. Our alcoholic beverages menu also includes local and international beers, appetizing aperitifs, and fine liqueurs.