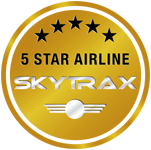 The Certified 5-Star Airline Rating is the highest category quality ranking used to certify airline product and service standards awarded to airlines achieving the highest, overall Quality performance, this 5-Star Airline rating recognizes the highest standards of Airport and On-board Product provided by an airline to customers, together with consistent and high standards of front-line staff service across the airport and on-board service environments.
| Aircraft | Seat Pitch | Seat Width | Seat Angle | Seats | Configuration | Internet |
| --- | --- | --- | --- | --- | --- | --- |
| Airbus A380 | 229 cm | 58 cm | 180 °   | 8 | 1-2-1 | |
Airport Lounges
Welcome to the Qatar Airways Al Safwa First Lounge experience
In our Al Safwa First Lounge, our one and only priority is you – our distinguished guest. Every inch, every feature, and every facet is specially designed to create the most luxurious lounge experience ever imagined. Our focus is on perfecting every moment with meticulous detail so that you can enjoy a seamless journey from start to departure.
An oasis of luxury
Inspired by the design of Doha's Museum of Islamic Art, Al Safwa First Lounge encapsulates its cultural surroundings with simplicity and grace. Clad in sandstone and impeccable marble detailing, the open spaces are luxuriously appointed to inspire guests and exude a serene sense of tranquillity.
Inspired by the finest art
Key highlights that contribute to the harmonious essence of the lounge include decoratively designed features such as the grand water fountain, an abundance of natural light, and a showcase of Islamic fine art installations and artefacts loaned from the Museum of Islamic Art.
A gastronomic journey of flavours
The culinary creations in Al Safwa First Lounge are a staple of the highly luxurious experience that comes with being First Class. The 250-seat restaurant of palette-pleasing flavours feature both International- and Arabic-infused cuisines and premium beverages. From delectable appetisers to savoury entrées, guests can choose from a selection of signature à la carte dishes, all freshly prepared and with local ingredients.
An elite range of services
Our elite lounge puts the Al Safwa First Lounge in a class of its own. It encapsulates every aspect of the 'First Class' experience and redefines it in a superior way. This is a place where you can enjoy state-of-the-art facilities, delicious à la carte dining, luxury spa and treatment facilities, a full business centre, a cinematic media room and an exclusive family area. And it is all bonded together with the world-class hospitality that turns all of these indulgences into an unforgettable experience.
An indulgence for your senses
The quintessential relaxation experience in the lounge is in the Vitality Spa. Featuring nine treatment rooms, this is where you can indulge all of your senses with a selection of muscle treatments that renew and re-energize. Before your flight, you can also step into our relaxing jacuzzi, enjoy a pedicure and manicure, or rejuvenate in the relaxation room.
An exclusive first-class experience
The Al Safwa First Lounge is a gleaming example of Arabian grandeur and elite exclusivity in a refined setting. It's designed for those who enjoy the finer things in life and want to make the most out of every moment.  It's truly a first-class experience that's exclusively, yours.
The Al Safwa First Lounge is located on Level 3, with a dedicated entrance immediately after the Security Check/Immigration area.
Welcome to the Qatar Airways Al Mourjan Business Lounge
Offering surroundings that rival those of any five-star hotel, Qatar Airways Al Mourjan Business Lounge redefines the world standard in airport lounge experiences.
From the moment you enter, you are confronted with a stunning portrayal of Arabian heritage, a resort-like ambience, tantalising à la carte and buffet dining, and our unparalleled hospitality.
We welcome you to the exquisite Al Mourjan Business Lounge.
Inspiring design
A showcase of modern flair and classic style, Al Mourjan Business Lounge is adorned with exclusive marbles, designer furniture and intricate embellishments. Hand-crafted accents evoke a timeless appeal. High ceilings and bronze walls, featuring traditional calligraphy, create an elegant Arabian ambience. Every detail has a story to tell.
Relax and rejuvenate
Designed to mirror a resort experience, Al Mourjan Business Lounge takes inspiration from sunlight, water and nature – a combination of serenity and invigoration. We offer you a soothing retreat to remedy the stress of long-haul travel and allow you to enjoy treasured moments while you wait for your flight.
Multiple dining options
Al Mourjan Business Lounge offers a variety of dining areas to suit your taste, with both buffet and à la carte menus. Whether you are in the mood for a light snack or a gourmet meal, we can satisfy your palate.
Explore flavours from around the world on the spacious mezzanine floor, where you can choose between a continental or oriental brasserie, a global deli and a patisserie.
To further enchant your taste buds, we also offer an exemplary bar, serving some of the world's finest beverages.
Expansive spaces
Spread over 10,000 square metres, Al Mourjan Business Lounge is around 10 times the size of an Olympic-size swimming pool. A rich variety of spaces have been designed around your needs. You can enjoy a refreshing drink in our garden resort area, catch a quick nap in one of the quiet rooms, relax in one of the family rooms or simply kick back and enjoy a moment of tranquillity.
World-class facilities
If you want to stay connected, we offer a range of business services, from conference rooms to well-appointed business centres. Customers looking for a quieter working space can use one of our private workstations, which come equipped with personal display screens and complimentary Wi-Fi.
And if you need to unwind, a wide range of facilities await you, from private family areas with widescreen TVs and leather couches, to a games room that includes a Formula 1 simulator and a children's nursery.
Stay refreshed
To help our guests stay refreshed, we have taken special care in the design of our shower and restroom facilities. Each shower is part of its own spacious area, with luxury amenities and fine linens.
Award-winning hospitality
We have devoted our attention to ensuring our facilities meet your every conceivable need. But what makes the Al Mourjan Business Lounge experience stand out is Qatar Airways' legendary hospitality. We highly recommend you make time for our lounge experience on you next journey with us.
Lounge access is for Qatar Airways and oneworld First and Business Class passengers only. It is located on Level 3 at Hamad International Airport.
Al Maha lounges
Relax and rejuvenate before your journey in one of our premium Al Maha lounges at Hamad International Airport. Combining comfortable upholstery and award-winning service, our lounges deliver to you a world-leading experience.
Special Services
Priority check-in areas
Priority baggage drop off
Accelerated security and passport clearance
Priority boarding
Priority baggage handling
Hamad Doha Int Apt (DOH)
| Terminal Seating | |
| --- | --- |
| Terminal Cleanliness | |
| Queuing Times | |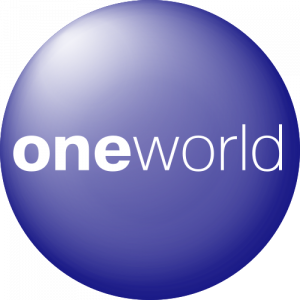 At a glance
Travel in style
Luxurious and elegant décor underline the sense of spaciousness of Qatar Airways First Class cabins. Experience refinement and world-class personal service in your private space.
Travel First Class and relish the myriad exclusive offerings, handpicked by us to make your travel experience unforgettable. Our award-winning cabin crew look after your every need and deliver the world-class service you expect. From celebrity-chef signature dishes to luxurious BRICS amenity kits and ultra-comfortable sleeper suits and slippers from The White Company, Qatar Airways pampers you from check-in to destination.
Your private sanctuary
Settle into your seat and enjoy unparalleled comfort and complete privacy. Our spacious First Class is designed for you to feel well-rested and refreshed throughout your journey. You will be provided with ample stowage options and an ultra-comfortable fully lie-flat bed with Frette linen and a duvet. 
Entertainment on Board
A place for work or play
Feel inspired from the start to the end of your trip in our First Class cabin. Designed with all your needs in mind, your seat offers you enough space to work privately or unwind with thousands of entertainment options. Transform your area into a comfortable work space, with laptop power, USB plug and on-board Wi-Fi. Whenever you choose, sink into your chair and relax with up to 3,000 entertainment options offered on our innovative entertainment system.
Food and Beverage
The perfect complement
Find the perfect beverage to accompany your perfect meal. We offer a range of refreshments, before, during and after meals. Enjoy a tantalising combination of fruity fizz or spicy zest, mocktails and fruit juices. Relax and unwind with a freshly brewed cup of coffee or tea served after each meal.
Perfect temptation
The new age of airline dining revolves around you. Relish sumptuous cuisine designed by the best chefs in the world and savour expertly served exclusive vintages. An on-demand à la carte menu lets you enjoy mouth-watering dishes whenever you like. Each seat has a spacious dining area so you can enjoy your world-class meal in the sky.
Freshly prepared
Satisfy your palate and excite your senses with our variety of delectable dishes. Our meals are prepared with a focus on the quality and freshness of ingredients. Dine in spacious, extra-wide seats, and choose from a variety of appetisers, main courses and desserts.
The perfect complement
Find the perfect beverage to accompany your perfect meal. We offer a range of refreshments, before, during and after meals. Enjoy a tantalising combination of fruity fizz or spicy zest, mocktails and fruit juices. Relax and unwind with a freshly brewed cup of coffee or tea served after each meal.
A taste of what's to come
Take a look at some of our sample menus to find out what you can expect onboard a Qatar Airways flight.
Special dietary requirements
We can accommodate most dietary requirements. Please let us know your preferences before your flight departs.
Meet Qatar Airways' Master Chef
When we set out to develop a special menu for our Premium Class, we searched worldwide to find one of today's leading chefs. Nobu Matsuhisa, a true master of his craft, was our culinary connoisseur of choice.
Popularly known for his world-renowned restaurants Nobu and Matsuhisa, Nobu has developed a solid international reputation over the past three decades. His career has been built on an uncompromising approach to creating inspired dishes with only the finest ingredients, for the most discerning palates.
Nobu spent months adapting and testing his specialty dishes for Qatar Airways' customers, taking in to account how taste buds are altered at 30,000 feet. His precision, passion and attention to detail was exactly what our Premium customers were looking for, and we've been enjoying his culinary creations ever since.
"I like to see my customers eating, drinking, smiling, and laughing. This is happiness. Qatar Airways understands my philosophy. It's like a nice marriage, a balance in the food. Perfect is difficult, but I like to be as close to a high point as much as possible. I always try my best."