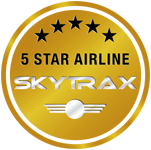 The Certified 5-Star Airline Rating is the highest category quality ranking used to certify airline product and service standards awarded to airlines achieving the highest, overall Quality performance, this 5-Star Airline rating recognizes the highest standards of Airport and On-board Product provided by an airline to customers, together with consistent and high standards of front-line staff service across the airport and on-board service environments.
| Aircraft | Seat Pitch | Seat Width | Seat Angle | Seats | Configuration | Internet |
| --- | --- | --- | --- | --- | --- | --- |
| Airbus A350 (leased LATAM-Jets) | – | – | 180 °   | 30 | 2-2-2 | |
| Airbus A350 XWB | 127 cm | 56 cm | 180 °   | 36 | 1-2-1 | |
| Airbus A380 | 129 cm | 56 cm | 180 °   | 48 | 1-2-1 | |
| Boeing 777-200LR | 198 cm | 55 cm | 180 °   | 24-42 | 2-2-2 | |
| Boeing 777-300LR | 198 cm | 55 cm | 180 °   | 24-42 | 2-2-2 | |
| Boeing 787 | 127 cm | 56 cm | 180 °   | 22 | 1-2-1 | |
Airport Lounges
Welcome to the Qatar Airways Al Mourjan Business Lounge
Offering surroundings that rival those of any five-star hotel, Qatar Airways Al Mourjan Business Lounge redefines the world standard in airport lounge experiences.
From the moment you enter, you are confronted with a stunning portrayal of Arabian heritage, a resort-like ambience, tantalising à la carte and buffet dining, and our unparalleled hospitality.
We welcome you to the exquisite Al Mourjan Business Lounge.
Inspiring design
A showcase of modern flair and classic style, Al Mourjan Business Lounge is adorned with exclusive marbles, designer furniture and intricate embellishments. Hand-crafted accents evoke a timeless appeal. High ceilings and bronze walls, featuring traditional calligraphy, create an elegant Arabian ambience. Every detail has a story to tell.
Relax and rejuvenate
Designed to mirror a resort experience, Al Mourjan Business Lounge takes inspiration from sunlight, water and nature – a combination of serenity and invigoration. We offer you a soothing retreat to remedy the stress of long-haul travel and allow you to enjoy treasured moments while you wait for your flight.
Multiple dining options
Al Mourjan Business Lounge offers a variety of dining areas to suit your taste, with both buffet and à la carte menus. Whether you are in the mood for a light snack or a gourmet meal, we can satisfy your palate.
Explore flavours from around the world on the spacious mezzanine floor, where you can choose between a continental or oriental brasserie, a global deli and a patisserie.
To further enchant your taste buds, we also offer an exemplary bar, serving some of the world's finest beverages.
Expansive spaces
Spread over 10,000 square metres, Al Mourjan Business Lounge is around 10 times the size of an Olympic-size swimming pool. A rich variety of spaces have been designed around your needs. You can enjoy a refreshing drink in our garden resort area, catch a quick nap in one of the quiet rooms, relax in one of the family rooms or simply kick back and enjoy a moment of tranquillity.
World-class facilities
If you want to stay connected, we offer a range of business services, from conference rooms to well-appointed business centres. Customers looking for a quieter working space can use one of our private workstations, which come equipped with personal display screens and complimentary Wi-Fi.
And if you need to unwind, a wide range of facilities await you, from private family areas with widescreen TVs and leather couches, to a games room that includes a Formula 1 simulator and a children's nursery.
Stay refreshed
To help our guests stay refreshed, we have taken special care in the design of our shower and restroom facilities. Each shower is part of its own spacious area, with luxury amenities and fine linens.
Award-winning hospitality
We have devoted our attention to ensuring our facilities meet your every conceivable need. But what makes the Al Mourjan Business Lounge experience stand out is Qatar Airways' legendary hospitality. We highly recommend you make time for our lounge experience on you next journey with us.
Lounge access is for Qatar Airways and oneworld First and Business Class passengers only. It is located on Level 3 at Hamad International Airport.
Al Maha lounges
Relax and rejuvenate before your journey in one of our premium Al Maha lounges at Hamad International Airport. Combining comfortable upholstery and award-winning service, our lounges deliver to you a world-leading experience.
Special Services
Priority check-in areas
Priority baggage drop off
Accelerated security and passport clearance
Priority boarding
Priority baggage handling
Hamad Doha Int Apt (DOH)
| Terminal Seating | |
| --- | --- |
| Terminal Cleanliness | |
| Queuing Times | |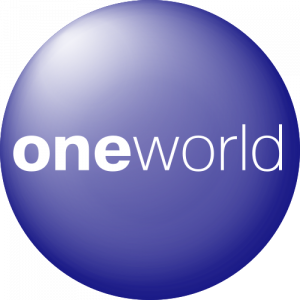 At a glance
The world's best Business Class, designed for you
Experience the world's most memorable destinations with an unforgettable journey in the World's Best Business Class, as recognised by 2016 Skytrax World Airline Awards. In your private nest, you will relax in an ultra-spacious cabin, enjoying up to 3,000 in-flight entertainment options, delicious dine-on-demand cuisine, and our legendary hospitality.
Our Business Class combines luxury, spaciousness and elegant design with passenger-focused care. The roomy cabin allows you to relax or work in comfort and privacy, while our award-winning crew looks after your every need. Generous storage will keep your belongings within reach, and advanced LED lighting will help you adjust to changing time zones, so you arrive at your destination as refreshed as possible.
A space that's your own
Experience the great design of a high-tech oasis, where you can settle into unparalleled comfort, and adapt your personal space to suit your needs. Catch some sleep or get productive with a generous work surface. Your seat also features ample stowage options and a vast selection of in-flight entertainment.
Connect with the world
The world is at your fingertips with Qatar Airways' state-of-the-art communications system. Stay connected with our OnAir mobile service, laptop power and USB plug. A large working area and total privacy will enable you to roll up your sleeves and get busy. Wi-Fi services available on board our A380, A350, B787, A319 and selected A330, A320 and A321 aircraft make it easy for you to stay on top of work, with uninterrupted access to colleagues and clients.
Prepare to be pampered
Qatar Airways takes endless care to anticipate the needs of our passengers, so each of your needs are attended to. Stay refreshed with a luxurious selection of amenities from Italy's Castello Monte Vibiano Vecchio, including lip balm, hydrating facial mist and anti-ageing moisturiser cream. And slip into a blissful sleep in ultra-comfortable 100 per cent cotton sleeper suits and slippers from The White Company.
Entertainment on Board
Journey of a thousand stories
Let time fly by, as you enjoy thousands of entertainment options. Oryx One's innovative system features an intuitive touch screen, to quickly find an array of movies, games and music to suit your taste. With the very first dual-screen interface, on board all our A350, A380 and B787 aircraft, you will be able to multitask; like play a game on your handheld device as you wait for a movie to load on your personal screen, for example.
Our audio-video on-demand service allows you to choose up to 3,000 entertainment options – Movies,TV Box Sets, Audio,Games and much more. See what's available on your upcoming flight.
Food and Beverage
Impeccable taste
Sample signature dishes designed exclusively for Qatar Airways. Our on-demand menu service lets you enjoy sweet or savoury delicacies whenever you like. Mouth-watering flavours, artful presentation, luxurious table linen and deluxe cutlery make dining with us an unforgettable experience.
Refresh yourself, at will
We offer a wide selection of non-alcoholic beverages at any time during your journey. Enjoy a tantalising combination of fruity fizz or spicy zest, and savour signature mocktails. Relax and unwind with a freshly brewed cup of tea served from an individual porcelain set.