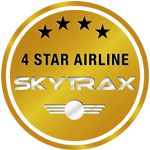 The Certified 4-Star Airline Rating recognizes those airlines that provide a good Product standard across different travel categories (ie. cabin travel classes), combined with delivering good standards of Staff Service for both the Cabin Service and their home-base Airport environments.
| Aircraft | Seat Pitch | Seat Width | Seat Angle | Seats | Configuration | Internet |
| --- | --- | --- | --- | --- | --- | --- |
| Boeing 777 | – | 58 cm | 180 °   | 8 | 1-2-1 | |

Airport Lounges.
Depending on the cabin class indicated (Business, Frist, Premium Economy) on your boarding pass, you are welcome to use the departure airport lounge service. Since the lounges that you can use and the entry criteria may differ between airports, please check the criteria based in advance.
Members of JMB DIAMOND, JMB SAPPHIRE, JMB CRYSTAL, and JAL Global Club may use the departure airport lounge service. Since the lounges that you can use and the entry criteria may differ between airports, please check the criteria based in advance.
International Narita
JAL FIRST CLASS LOUNGE in the main building
SAKURA LOUNGE in the main building
JAL FIRST CLASS LOUNGE in Satellite building
SAKURA LOUNGE in Satellite building          
International Haneda
JAL FIRST CLASS LOUNGE
SAKURA LOUNGE
TIAT Shower Room (upon arrival)
International Nagoya
SAKURA LOUNGE
International Osaka
SAKURA LOUNGE
Domestic Narita
Sakura Lounge
Lounge Facilities & Amenities
Location
Terminal 2, Main Building, 3rd floor
Hours
Daily 7:30 a.m.-10:00 a.m. · 1:30 p.m. -last JAL departure
Facilities
Seating for 100 customers with a smoking area.
Phone, fax(for sending only), copier, wireless LAN service, restrooms, 3 private showers
Services & Amenities
Non-alcoholic drinks, alcoholic beverages, light snacks, newspapers, magazines
Domestic Haneda
Diamond Premier Lounge & Sakura Lounge
Use the lounge how you want to.
Three different areas to suit your various needs: Bar, Library, Private & Relax.
Optimal privacy
The "Private & Relax" area ensures privacy as if it was your own room.
Finish your work
The "Library" area offers a space for working on your computer, reading newspapers, or quietly spending time as you wish.
Panoramic views throughout
Almost all the areas face the windows on the third floor (departure floor on Floor 2), offering a panoramic view of departing and arriving aircraft and the new international terminal.
Showers for freshening up
Five shower booths are available on both the South and North sides of the lounge, so you can refresh your trip. (open to all guests admitted to the lounge)
Produced by Japanese specialists
Operational Coordination: TRANSIT GENERAL OFFICE
Basic plan & overall design: Hiroshi Nakamura & NAP
Construction: Azusa Sekkei Co., Ltd.
Library direction: Yoshitaka Haba of BACH
Kid's Lounge direction: Kodomo BEAMS
Artwork curation: Shiraishi Contemporary Art
Toilets and showers: TOTO
Smoking room courtesy of: Japan Tobacco Inc.
Massage chairs courtesy of: Family INADA 
Special Services
JAL Okaeri LIMO Service (Only on selected Months available) 
Applicable customers
JAL Mileage Bank Japan menbers
Customers using the following fares and routes/flights both ways (return trip originating from Japan)
Customers who have purchased round-trip tickets originating from Japan.
Complete reservations and ticketing in Japan Region
Applicable fares ( First / Business Class)
Flex F (booking class/F)
Flex J (booking class/J)
Semi-Flex J (booking class/J)
Standard J (booking class/J)
* Service is available for upgrade to First class from Business class fares above using JMB upgrade award.(booking class/Z)
* Passengers using Selected Business class tour packages are ineligible for this service.
Europe routes
| | |
| --- | --- |
| Route | Flight No. |
| London | JL043 |
| Paris | JL415/JL045 |
| Frankfurt | JL407 |
| Helsinki | JL413 |
| Moscow | JL421 |
| Route | Flight No. |
| Paris | JL416 |
| Frankfurt | JL408 |
| Helsinki | JL414 |
| Moscow | JL422 |
Mainland US routes
| | |
| --- | --- |
| Route | Flight No. |
| New York | JL004/JL006 |
| Boston | JL008 |
| Chicago | JL010 |
| Dallas/Fort Worth | JL012 |
| Los Angeles | JL062/JL060 |
| San Francisco | JL002 |
| San Diego | JL066 |
| Vancouver | JL018 |
| | |
| --- | --- |
| Route | Flight No. |
| New York | JL003 |
| Boston | JL007 |
| Chicago | JL009 |
| Dallas/Fort Worth | JL011 |
| Los Angeles | JL061/JL069 |
| San Diego | JL065 |
| Vancouver | JL017 |
* Customers useing JL001/JL005 and transit to JAL domestic flight (Osaka/Nagoya) are eligible for this service.
Asia routes
| | |
| --- | --- |
| Route | Flight No. |
| Jakarta | JL725/729 |
| | |
| --- | --- |
| Route | Flight No. |
| Jakarta | JL726/720 |
* Hawaii routes and code share flights operated by other airlines are not eligible.
Priority baggage check-in
Priority Immigration and Security Lane
Priority boarding
Priority baggage claim
Tokyo Narita (NRT)
| Terminal Seating | |
| --- | --- |
| Terminal Cleanliness | |
| Queuing Times | |
Tokyo Haneda (HND)
| Terminal Seating | |
| --- | --- |
| Terminal Cleanliness | |
| Queuing Times | |
Osaka Kansai (KIX)
| Terminal Seating | |
| --- | --- |
| Terminal Cleanliness | |
| Queuing Times | |
Nagoya Chubu Centrair (NGO)
| Terminal Seating | |
| --- | --- |
| Terminal Cleanliness | |
| Queuing Times | |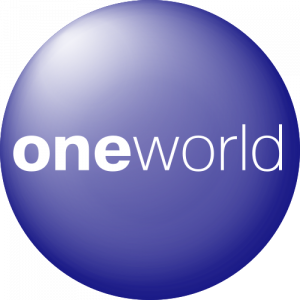 At a glance
A space all to yourself. Relax, savor your time in the highest hospitality. Step in and make yourself at home in our specially designed First Class seat. A peaceful sanctuary that makes you forget you're sailing high above the clouds.
Seat specifications
Woodgrain interior with excellent functionality adds a sense of luxury to this world's largest relaxing space onboard.
Airweave DUAL MODE and airweave pillow S-LINE specially designed for First Class seat in JAL SKY SUITE, which perfectly support your waist and provide ideal lying posture
Woodgrain furnishings create the feel of an at-home library with smartly placed furniture of subdued tones.
Everything is inside the console, including a storage compartment, controller for inflight entertainment, and a laptop power brick.
Personal screens have been expanded to 23 inch
Retractable privacy partition
Ample storage compartments
Amenity items
Our amenity kits are collaboratively designed with PORSCHE DESIGN, the German premium lifestyle brand. 
Relaxing wear
The relaxing wear is available to passengers who wish to relax.
It is also collaboratively designed with PORSCHE DESIGN.
*Slippers are also provided.
Entertainment on Board
Movies and videos
Watch movies and JAL original video programs, read the news, and more.
Audio programs
A wide range of audio genres ranging from the latest pop music to rakugo (comic storytelling) performances.
Games
A diversity of game genres, from tabletop to action games.
Digital book
(SKY MANGA)
Enjoy reading e-books including popular manga along your flight.
*Available on Boeing 787 aircraft
MAGIC, JAL inflight entertainment system
The MAGIC inflight entertainment system gives you access to today's talked-about movies as well as games great for taking a mental break, in addition to a wide variety of audio content ranging from the latest pop music to rakugo (comic storytelling) performances. Your own personal screen lets you start watching a variety of programs from any point you wish.
Inflight entertainment controller with LCD touch panel
Every seat has an inflight entertainment controller equipped with an LCD touch panel.
Noise-canceling headphones
Bose Quiet Comfort 25 noise canceling headphones bring ergonomic comfort to your ears. Enjoy dramatically reduced surrounding noise and high-fidelity sound during to inflight programs.
Food and Beverage
BEDD, the most luxurious restaurant in the world
Think of it:a luxurious restaurant with offerings from around the world, flying through the sky. Travel without being disturbed by anyone, with high-flying views of clouds and terrain, while enjoying food artfully prepared by our highly skilled chefs. The last D of JAL BEDD, the name of our flying restaurant that is enjoyed all over the world, refers to the concepts of care-free Dining with Delicious foods and Dream-like comfort. Enjoy a lofty dining experience right from your seat in the sky.
Chefs that create menus for flights from Japan to various Destination.
Japanese cuisine
Seiji Yamamoto
Chef of the three-star Ryugin
Japanese cuisine is a symbol of Japanese culture, which showcases the richness of nature of Japan to the world. It is a national art that Japanese people take pride in. Chef Yamamoto's lavishes his love on 'genuine' ingredients to present us with the essence of each ingredient in his creative dishes and a promise of a luxurious meal time onboard our flights.
Western cuisine
Yosuke Suga
Chef of SUGALABO
Amazed by the foreign food and culture in Paris, living away from homeland made me realize the delicate beauty of Japan. Someday back in homeland, I will let the world know how fascinating Japan is. Now, this growing desire became into reality on JAL Fist Class. Please enjoy the four seasonal Japanese ingredients dressed using traditional French techniques.
Naoki Uchiyama
Corporate chef for Japan Airlines
Based on his deep knowledge of local ingredients and cooking techniques both cultivated over his years in the U.S., he puts great emphasis on "ingredients and sauces." Please enjoy this special menu designed by a culinary professional who has impressed gourmets around the world on JAL flights from New York.
Hiroki Yoshitake
Chef of the French restaurant SOLA
His French dishes are an exquisite fusion of French ingredients and Japanese elements; innovative, sensitive and unbound by conventional ideas. This is precisely "Yoshitake-style" cuisine. By making the most of each ingredient, they enhance one other and transform into an impressive, beautiful work of art on a platter. We hope you enjoy his beautiful, artistic dishes onboard.
Shinichi Sato
Chef of the French restaurant Passage 53
He first draws the potential of the ingredients to the maximum,and then uses his unique sensitivity to combine new ingredients in preparing simple yet delicate and refined dishes.
Daisuke Hayashi
Deputy Chairman of Japanese Cuisine Academy UK
We will serve a Japanese meal created in collaboration with Chef Daisuke Hayashi of the Japanese Cuisine Academy U.K. Chef Hayashi was sous-chef at the prestigious high-end Kyoto restaurant Kikunoi in Akasaka, Tokyo, and supervised the Japanese cuisine at the 2008 G8 Hokkaido Toyako Summit. He also has extensive experience working in Japanese restaurants overseas, including his current post of Executive Chef at TOKIMEITE in London. We hope you enjoy his authentic Japanese cuisine abounding in fresh, local ingredients.
JAL Original Chocolate produced by Jean-Paul Hevin
Bonbon de Chocolat FLEUR "JAL ORIGINAL"
The World best chocolatier, Jean-Paul Hevin aimed the elegance and sophistication he felt that were distinctive of Japan and Japanese people to create original flavor for JAL first class passengers.
The marriage of the chocolate and JAL CAFE LINES grand cru coffee is fabulous.
The delicate taste will lead you to the sweet and rich time in the sky.
JAL wine selection
JAL First Class passengers can enjoy specially selected wines from around the world. Pair a glass with a fine meal and enjoy a quality moment with us.
JAL has brought onboard Motohiro Okoshi, who has made his mark far and wide as a wine taster and wine director. Under his advisement, cabin crew members with sommelier qualifications have carefully selected wines that we invite you to pair with your meal and enjoy.
Japanese Rice Wine (Sake)
We offer a broad selection of rare Japanese sake that are often difficult to find. Our shochu options are the well-liked Moriizo and a brand being much talked about now, Kanehachi.