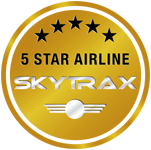 he Certified 5-Star Airline Rating is the highest category quality ranking used to certify airline product and service standards awarded to airlines achieving the highest, overall Quality performance, this 5-Star Airline rating recognizes the highest standards of Airport and On-board Product provided by an airline to customers, together with consistent and high standards of front-line staff service across the airport and on-board service environments.
| Aircraft | Seat Pitch | Seat Width | Seat Angle | Seats | Configuration | Internet |
| --- | --- | --- | --- | --- | --- | --- |
| Boeing 747-400 | 97 cm | 50 cm | 114 °   | 56 | 2-4-2 | |
| Boeing 777-300ER | 97 cm | 50 cm | 114 °   | 56-64 | 2-4-2 | |
Airport Lounges
(Business and First Class Only)
Taoyuan International Airport 
The Garden
With a high ceiling, bright skylights, and lush foliage, The Garden offers a relaxing getaway from the grind of business travel. Passengers can order freshly prepared traditional Taiwanese noodles or choose from among the Western and Chinese buffet offerings. The Garden also has a complete Wi-fi coverage.
The Infinity
With its twinkling ceiling lights and elegant curved walls, The Infinity is a futuristic lounge space. Here, Passengers can enjoy delicious Chinese and Western cuisine and make use of the modern, themed shower rooms. The Infinity provides power sockets at every seat and offers super-fast Wi-Fi.
The Star
Bright and spacious, The Star recreates the feeling of relaxing outdoors under the azure sky with drifting clouds. Advanced lighting recreates a romantic sunrise and sunset, while the bar offers delicious snacks and fresh coffee. Sofa-style seating is provided for intimate or group discussions. The Star features full Wi-Fi coverage and power at every seat. 
The Club
Designed with an urban skyline theme, The Club is an uncluttered, modern lounge environment where guests can relax and sample a variety of delicious Chinese and Western cold and hot dishes. Shower facilities and Wi-Fi are available.
Taipei Songshan Airport
Lounges
After immigration and security check then turn left (Public VIP Lounge)
Amenities and Services –
Luggage-Check Room
Toilets
Lounge Guest Telephone&
Drinks, Snacks and Desserts
Magazines, Newspapers
Television
Note : Passengers will be charged fees to use some facilities and services.
Kaohisung  International Airport
The EVA Air VIP Lounge features contemporary design and models of vintage aircraft, the VIP lounge gives visitors a sense of flying amid clouds. In this artistic, elegant, and cozy space, EVA Air provides a wide range of freshly brewed coffee and other drinks plus delicious Chinese and Western snacks. Complimentary Wi-Fi is available throughout the lounge.
Location of VIP Lounge
after immigration turn right
Amenities and Services
Business center (Fax, telephone, wireless internet)
Snacks bar/Beverages
Lavatory
Note : Passengers will be charged fees to use some facilities and services.
Taichung Airport
Location of VIP Lounge
The More VIP Lounge, Located in the 3F Waiting Lounge.
Amenities and Services
Free Internet,
Wi-Fi
Drinks
Snacks
Newspapers
Magazines
TV
Special Services
Exclusive check-in counter
EVA Air's ground-service crews are skilled professionals whose abilities are in tune with passengers' requirements. Though they have only brief contact with each passenger, the high standard of service they provide immediately becomes evident. Passengers experience smooth, fast and personalized service every time they travel because the service provided by EVA Air's ground staff comes straight from the heart.
Priority baggage check-in
Priority Immigration and Security Lane
Priority boarding
Priority baggage claim
Taipei Taoyuan Int Apt (TPE)
| Terminal Seating | |
| --- | --- |
| Terminal Cleanliness | |
| Queuing Times | |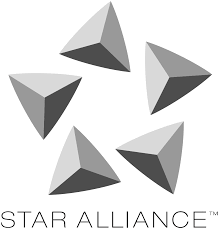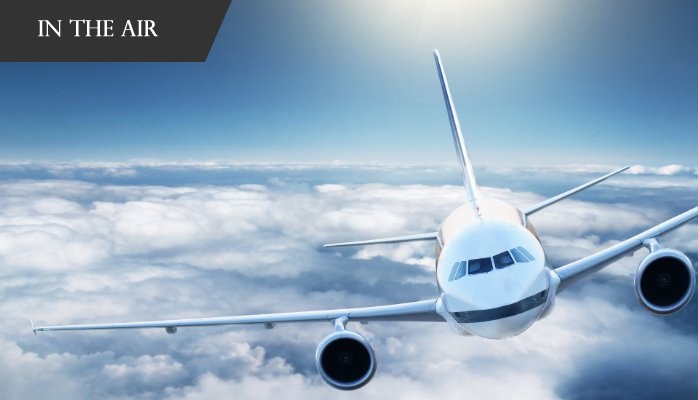 At a glance
The Elite Class on EVA Air's B777-300ER aircrafts ingeniously satisfies both leisure and business flyers. The cabin is simply yet stylishly laid out with a refreshingly elegant color palette that matches your taste. Your private space in the cozy, spacious Elite Class features a high efficiency, exquisitely modern seat that guarantees total relaxation whether you are flying for business or leisure purposes.
Combining contemporary aesthetics with functionality, the plush and spacious Elite Class offers you a 38 inch long, 19.5 inch wide seating space with ample leg room. The ergonomically engineered chair and "Mood Light" lighting system will ensure that you enjoy good quality sleep with ultimate comfort.
Entertainment on Board
Enabled by the whole new Global Communication Suite (GCS), our convenient EVA Wi-Fi and SMS roaming services keep you updated on business even at 30,000 feet. Enjoy wireless internet connection throughout a business trip in the air.
Our state of the art inflight entertainment system features an 11 inch LCD touch screen that gives you access to Star Gallery's extensive library of movies, TV shows, music and games, with just few swipes of your fingers, and matching noise cancelling headphones, to deliver a high quality entertainment experience to you. Duty Free Onboard shopping adds new visual enjoyment, vivid graphics and multi-function modes for Browsing and Ordering made.
Food and Beverage
Fresh, healthy seasonal and cross border delectable food is served with select red/white wines, prestigious beers or non-alcoholic drinks to quench your thirst for the best ingredients and tastes. The Elite Class exclusive set also indulges you in a visual and gastronomic feast at a height of 30,000 feet.
*The interior specification/amenities of B777-300ER aircrafts may vary from aircraft to aircraft.