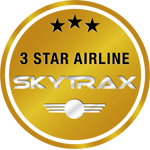 The 3-Star Airline rating signifies a satisfactory standard of core Product for most travel categories (ie. cabin of travel), but it also reflects some inconsistency amongst either standards of front-line Staff Service or Product delivery for the Cabin Service and their home-base Airport environments.
| Aircraft | Seat Pitch | Seat Width | Seat Angle | Seats | Configuration | Internet |
| --- | --- | --- | --- | --- | --- | --- |
| Boeing 777-300ER | 200 cm | 67 cm | 180 °   | 6 | 1-1 /1-2-1 | |

Airport Lounges
China Eastern Airlines' new lounge at Pudong International Airport has endless sea of chairs. The design of the lounge is naturally merged with the wavy terminal. Sprawling and attractive, it's gigantic, with tall ceilings, modern and minimalist.
Located in Terminal 1, the lounge is the largest of its kind in China and can serve more than 1,000 guests at a time.
The lounge is divided into areas for international and domestic departures. It has two floors covering a total area of nearly 9,000 square meters.
The area is not only a comfortable place to rest before a flight, it could also be a memorable part of any journey.
The design of the lounge is gorgeous and naturally merged with the wavy terminal. Sprawling and attractive, with a modern, minimalist design, the lounge itself has ample seating. Service is outstanding, and food is cooked-to-order 24-hours a day.
Cuisine with Shanghai flavor is highly recommended. Traditional local snacks are also available here. Dedicated services include a buffet, spa and duty free.
The area is open to first class passengers.
Guests can get service in the restaurant or at their seat. And they can have a shower or a nap in the lounge. Boarding is directly from the lounge to each gate.
Special Services
Priority check-in
Priority baggage check-in
Priority Immigration and Security Lane
Priority boarding
Priority baggage claim
Shanghai Pudong (PVG)
| Terminal Seating | |
| --- | --- |
| Terminal Cleanliness | |
| Queuing Times | |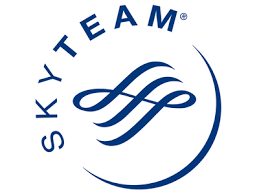 At a glance
Aboard the Boeing 777s, six first class suites take pride of place at the front, all of which feature closing doors for added privacy and can transform from your office in the sky into a fully-flat bed of 79 inches (200cm).
Four of those suites line the windows, while the centre pair – 2D and 2H – can either be separated for solo flyers or opened up and transformed into a full double bed for high-flying couples.
First class also features a walk-up bar for any sneaky mid-flight snacks, although we're sure the crew will happily serve them direct to your suite.
Entertainment on Board
Movies / TV / Music
Food and Beverage
Enjoy a delicious meal prepared by top chefs in your flight.For even more choice we offer the option of ordering Chinese and western meals!We also serve a wide selection of beverages and snacks onboard.Bon appetit!