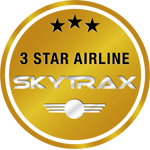 The 3-Star Airline rating signifies a satisfactory standard of core Product for most travel categories (ie. cabin of travel), but it also reflects some inconsistency amongst either standards of front-line Staff Service or Product delivery for the Cabin Service and their home-base Airport environments.
| Flugzeug | Sitzabstand | Sitzbreite | Sitzneigung | Sitzanzahl | Konfiguration | Internet |
| --- | --- | --- | --- | --- | --- | --- |
| Airbus A330-200 | 182 cm | 50 cm | 180 °   | 19 | 1-2-1 | |
At the Airport

Airport Lounges
Spend the time waiting for departure in one of our exclusive Lounges ,which are available at many German and international airports, including more than 600 oneworld® Premium Lounges around the world. This means you can make the time waiting for departure as pleasant as possible. This means you can enjoy yourself as you wait for your departure.
Berlin-Tegel
Berlin Tegel
Lounge im Terminal C
Air France lounge
Terminal C, after security, at the footbridge to departure gates C80
Terminal A, 3rd floor
Daily 5.30 a.m. until last flight
Daily 4.45 a.m. to 9.30 p.m.
·        Alcoholic and non-alcoholic drinks

·        Snacks

·        Newspapers & magazines

·        Free WLAN

·        Alcoholic and non-alcoholic drinks

·        Snacks

·        Newspapers & magazines

DDusseldorf
DDusseldorf
Airberlin Lounge
Hugo Junkers lounge
Area C non-Schengen
Area B Schengen
06:00 – 22:00 daily
05:15 – 21:00 daily
·        Alcoholic and non-alcoholic beverages

·        Snacks

·        Free Wi-Fi

·        TV

·        Newspapers & magazines

·        Alcoholic and non-alcoholic beverages

·        Snacks

·        Wi-Fi

·        Shower facilities

·        Business center with PC and internet
Special Services
Priority Check In
Priority Immigration and Security Lanes
Priority boarding
Priority Baggage claim
Chauffeur-service
The perfect start or the opulent conclusion to your trip: on flights to, from or via Abu Dhabi, as a guest in airberlin Business Class you can enjoy our luxurious Chaffeur Service free of charge . At selected Airports only.
Berlin Tegel (TXL)
| Terminal Seating | |
| --- | --- |
| Terminal Cleanliness | |
| Queuing Times | |
Dusseldorf Int Apt (DUS)
| Terminal Seating | |
| --- | --- |
| Terminal Cleanliness | |
| Queuing Times | |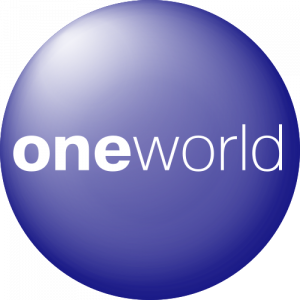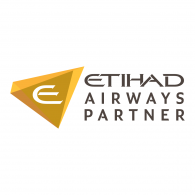 In the air

At a glance
Sweet dreams
We would like to welcome you to airberlin Business Class  – first of all by helping you to take off your coat and stow your hand baggage. Next, we would like to welcome you by offering you  a glass of champagne.
The 19 seats in our exclusive Business Class are arranged so that you either sit alone at a window or in two adjoining seats in the centre of the cabin. Wherever you sit, your privacy is guaranteed. You have direct access to the aisle from every seat  and also to the baggage lockers above your seat. Numerous shelves and storage compartments are provided to stow away all your belongings, including the Amenity Kit, which we offer you free of charge. It contains high quality personal care products from brands such as "Wunderkind", "Rituals" and "L'Occitane".
Your seat is multifunctional and offers a high level of comfort. Besides the upright position and a semi-reclining position for relaxing, the seat can be adjusted to a fully flat position for sleeping. At the touch of a button your seat turns into a fully horizontal bed of a generous length, allowing you to relax and sleep comfortably. In addition there is an adjustable massage function to help you feel more at ease.
Entertainment on Board
airberlin's Business Class is a multi-media entertainment centre – if you wish it to be.  Your seat is equipped with a modern Inflight Entertainment System with a 15″ LED monitor, remote control and high quality headphones. It offers a diverse programme of entertainment including blockbuster movies and classic films, a varied selection of music channels, audio books and video games. Connections for any electronic devices you have with you, ensure the individual nature of the entertainment. In addition you have a choice of national and international newspapers and magazines.
The name Business Class says it all: not only does your seat have plenty of leg room, but there is also a spacious multi-functional table and shelves for your documents. Right next to the monitor there is a USB socket to connect any electronic devices you have with you, such as a smartphone or tablet. You can plug in and charge your laptop using the power socket provided.
New: internet on board
The airberlin fleet will gradually be equipped with the new airberlin connect service.
Food and Beverage
In our Business Class you always enjoy attentive and personal service in a private atmosphere. Our on-board bar offers a wide selection of soft and alcoholic drinks as well as speciality coffee from Nespresso. Besides snacks to satisfy a modest hunger, we offer you, as a special culinary experience, a three-course menu, comprising various creations for you to combine.