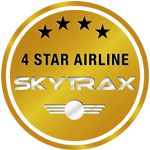 The Certified 4-Star Airline Rating recognizes those airlines that provide a good Product standard across different travel categories (ie. cabin travel classes), combined with delivering good standards of Staff Service for both the Cabin Service and their home-base Airport environments.
| Aircraft | Seat Pitch | Seat Width | Seat Angle | Seats | Configuration | Internet |
| --- | --- | --- | --- | --- | --- | --- |
| Airbus A330 | 97 cm | 48 cm | 123 °   | 21 | 2 – 3 – 2 | |
| Airbus A340 | 97 cm | 48 cm | 123 °   | 21 | 2 – 3 – 2 | |
| Airbus A380 | 97 cm | 48 cm | 123 °   | 38 | 2 – 3 – 2 | |
| Boeing 787 | 102 cm | 51 cm | 130 °   | 21 | 2 – 3 – 2 | |
| Boeing 777-200 | 97 cm | 48 cm | 123 °   | 24 | 2 – 4 – 2 | |
| Boeing 777-300 | 97 cm | 48 cm | 123 °   | 28 | 2 – 4 – 2 | |

Airport Lounges
(Business and First Class Only)
ENJOY OUR COMFORTABLE LOUNGES
You can access our airport lounges for a fee (subject to availability), which are located in many international airports.
Our lounges are relaxing areas designed to meet the needs of travelers looking for a little something extra. These spaces are excellent for working, enjoying a refreshment or simply relaxing before departure.
Are you a Flying Blue Gold or Platinum, or SkyTeam Elite Plus member? As one of our most loyal customers, you can take advantage of free access to our comfortable lounges, subject to availability.
Priority Service
As soon as you arrive at the airport, we provide everything you need to facilitate your trip and ensure your well-being. Follow the SkyPriority signs to receive quick, priority access through airports around the world.
CHECK IN WITH EASE
In airports around the world, you have access to priority check-in counters.
You can also check-in (with or without baggage) and choose your seat:
using an interactive kiosk at the airport,
online, via the Air France website,
on your mobile device, using the Air France app or mobile site.
BOARD AT YOUR CONVENIENCE
Once your flight is open for boarding, you can skip the lines and board at any time.
DISEMBARK FIRST AND RECEIVE PRIORITY
BAGGAGE DELIVERY
After you have enjoyed the comfort of the Premium Economy cabin, you will be among the first passengers to exit the aircraft. To help you save even more time, your checked baggage will receive priority delivery.
Paris Charles de Gaulle (CDG)
| Terminal Seating | |
| --- | --- |
| Terminal Cleanliness | |
| Queuing Times | |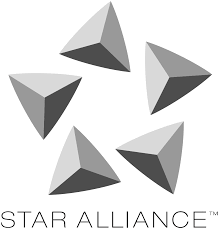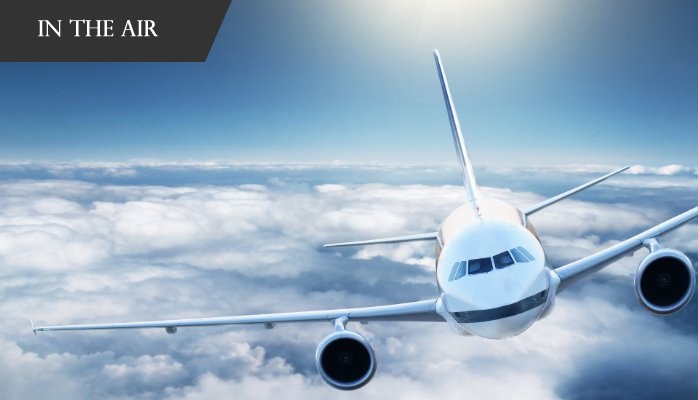 At a glance
MORE COMFORT AND ENJOYMENT
On some of our flights, you can now discover our redesigned Premium Economy cabin.
Our seats offer improved comfort and an adjustable footrest to accommodate all passengers. A new 12-in, high-definition screen ensures you can take full advantage of our entertainment selection. Your seat is also equipped with multiple storage areas, a large tray table and everything you need to recharge your electronic devices.
In addition, enjoy a well-lit, peaceful and elegant cabin. Your seat is delicately accented with red embroidery. Pillows lend a contemporary touch and ensure the harmony of the cabin
A PRIVILEGED TRAVEL SPACE
Discover a cabin designed with your well-being in mind, available on all our long-haul flights.
Located at the front of our aircraft, the cabin is separated by a divider on both sides. In the A380, the cabin is located on the upper deck.
For your peace and quiet, the Premium Economy cabin contains a limited number of seats distributed across 3 to 6 rows.
The cabin layout is designed to offer more space and promote your well-being. Deep blue and gray tones create a calm and relaxing environment, perfect for rest or work.
A COMFORTABLE AND ADJUSTABLE SEAT
Our Premium Economy seat ensures you receive more of the following:
Space: A large and relaxing seat area and wide, leather armrests offer 40% more space than the Economy cabin.
Privacy: The seat reclines within a fixed area to ensure the comfort of all passengers, preserving your personal space throughout your flight.
Comfort: The seat adapts perfectly to the contours of your body.
For your comfort, the seat is equipped with:
adjustable head and leg rests,
an adjustable footrest,
several convenient storage spaces for your personal items.
Entertainment on Board
EVERYTHING YOU NEED FOR WORK AND ENTERTAINMENT
To make sure you can enjoy work or play independently, the seat also includes:
an interactive video screen measuring 26 cm / 10.4 in,
a noise-reducing headset offering high-quality, hi-fi sound,
a personal, adjustable reading lamp,
an electronic PC outlet to charge your laptop computer,
a wide tray table large enough to accommodate your laptop computer and a notebook,
a personal USB port.
COMFORT ON BOARD
Take advantage of the following additional Premium Economy benefits:
A travel kit complete with personal care items, redesigned every 6 months
A fleece blanket
A feather pillow
A bottle of water
Food and Beverage
QUALITY SERVICE IN THE SKY
Enjoy meal options tailored to you and receive quality service throughout your flight.
Our gourmet menu is crafted by Servair chefs. The wines and champagnes, served at no extra charge, have been selected by Paolo Basso, named world's top sommelier in 2013.
AN INSPIRED GOURMET MEAL
Your meal will begin with a cocktail, with or without alcohol, and a selection of savory treats.
You'll then be presented with an appetizer inspired by the Business cabin menu, followed by a choice between 2 hot meals*. Traveling to Asia? You'll have the opportunity to discover local specialties.
Finish your meal with a delicious dessert and top it all off with a coffee, tea or a digestive liqueur served with an assortment of sweet treats.
NEED A REFRESHMENT BREAK?
Enjoy one of our delicious beverages.
Throughout your flight, hot and cold drinks, with or without alcohol, are available at no extra charge. For longer flights, we will serve you a light snack or a tasty breakfast.
Want to treat yourself? Ice cream, fresh products and mini sandwiches will be waiting for you at the self-service buffet! You can also help yourself to a box of sweet and savory snacks from "My Little Gourmandises".