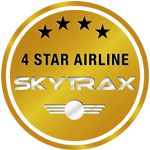 The Certified 4-Star Airline Rating recognizes those airlines that provide a good Product standard across different travel categories (ie. cabin travel classes), combined with delivering good standards of Staff Service for both the Cabin Service and their home-base Airport environments.
| Aircraft | Seat Pitch | Seat Width | Seat Angle | Seats | Configuration | Internet |
| --- | --- | --- | --- | --- | --- | --- |
| Boeing 777-300ER | 200 cm | 60 cm | 180 °   | 4 | 1-2-1 | |

Airport Lounges
THE LA PREMIÈRE EXPERIENCE AT PARIS-CHARLES DE GAULLE
SERVICE AS SOON AS YOU EXIT YOUR CAR
Upon your arrival at the airport, our staff welcomes you at Terminal 2E, across from Gate 14, the exclusive meeting point for La Première guests.
A porter will take care of your baggage as you proceed to a private check-in lounge, where our staff handles your check-in and any other airport procedures.
REST AND RELAXATION IN THE LA PREMIÈRE LOUNGE
At the airport, take advantage of a relaxing moment in the
La Première lounge.
Enjoy a snack or meal, flip through an art book, watch the news in HD, work or recharge in the Biologique Recherche spa treatment center.
DELECTABLE CUISINE
Treat yourself to a tasty snack or enjoy a full meal or cocktail: anything is possible in the La Première lounge.
Choose from our list of wines and menu items selected by chef Alain Ducasse and enjoy a fine dining experience with our elegant table service.
A SPACE DEVOTED TO YOUR WELL-BEING
In the Biologique Recherche center, enjoy personalized spa treatments, including special facials and body treatments designed to meet the needs of frequent travelers. Relax and recharge for 2 hours with the deluxe La Première treatment: a unique combination of well-being and escape.
WORK AND PLAY
Everything is possible in the independent and personal spaces of the La Première lounge: flip through an art book, read newspapers and magazines, stretch out and relax, watch the news in HD, get some work done and more!
Do you have work to do? A fully equipped personal space designed to preserve your privacy is available. The lounge includes a library, which is stocked with your favorite newspapers and a wide selection of books and magazines.
OUR DIGITAL PRESS SELECTION FOR TABLETS
Our Air France Press app for tablets enables you to download your favorite newspapers and magazines at no extra charge beginning 24 hours before your flight and up to your departure time.
Priority Service
SIMPLIFIED BOARDING
You receive priority access at security checkpoints. After proceeding through security, our staff will take you to your aircraft in a prestigious car.
Once on board, you are personally introduced to the crew. You can then take your seat at your leisure and prepare to take full advantage of the La Première travel experience.
A FULL TEAM AT YOUR SERVICE
All throughout your trip, including upon arrival and during connections, an Air France team member will be available at your side at every turn. You receive priority access when exiting the aircraft and our staff will accompany you to the baggage claim area.
During connections, you will be welcomed immediately upon arrival and accompanied to the La Première lounge.
Paris Charles de Gaulle (CDG)
| Terminal Seating | |
| --- | --- |
| Terminal Cleanliness | |
| Queuing Times | |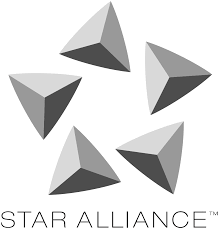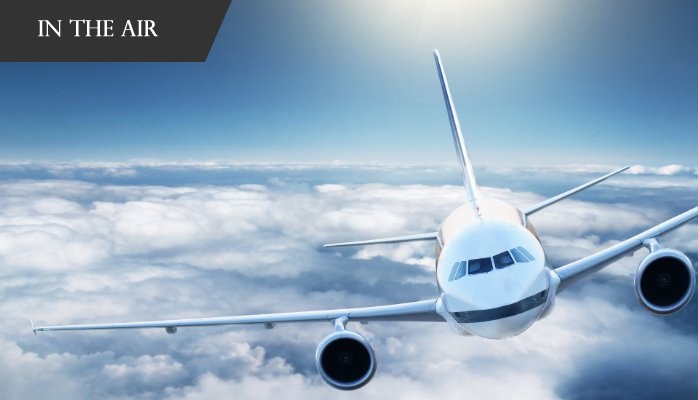 At a glance
Enjoy the privacy and comfort of our 4 private suites in the La Première cabin
In the La Première cabin, you will receive a tailored personalized service from our staff at all times. Whatever you need during your flight, we will be ready at hand.
Once you arrive on board, the crew will introduce themselves to you. Next, you will be welcomed into the La Première cabin where every feature emanates sophistication and style: soft leather, suede, textile fabrics with a tweed trim, subtle wood and metallic finishes… In your private space, each detail is designed for your pleasure, so you can enjoy your flight in pure comfort and tranquility.
YOUR OWN PERSONALIZED LIVING SPACE
In the La Première suite, you are free to orchestrate your trip in whichever way you see fit. Move around in the cabin or enjoy some privacy, as you please. Make yourself at home in the sky, with a range of services available to you, including an individual cloakroom, storage space, and a bedside lamp. And if you're traveling with someone else, feel free to invite him or her to join you at your large table by taking a seat on an elegant and comfortable ottoman.
YOUR SEAT, YOUR BED
In your private suite, you can sleep soundly. Your comfortable upright seat transforms into a bed measuring 2 m / 6.5 ft in length and 77 cm / 30 in in width*. It has a memory foam mattress, a pillow and a large fluffy duvet. This way, you are sure to enjoy a full night's sleep in hotel-standard comfort.
Entertainment on Board
GREAT ENTERTAINMENT, AT YOUR FINGERTIPS
From the moment you board the aircraft to the moment you land, you are in control of a complete, latest-generation entertainment system. The intuitive touchscreen interface and remote control exists in 12 languages.
Movies, games, TV shows, documentaries, music, relaxation videos… Enjoy 1,000 hours of on-demand entertainment and browse through our catalog of items for sale on board. Feature movies are available in HD, transforming your 24-inch screen into a veritable movie theater…
On board the A380 aircraft, your 10.4-inch interactive screen gives you access to a varied program of on-demand video.
Food and Beverage
A CULINARY ADVENTURE
CUISINE CRAFTED BY GRANDS CHEFS (GREAT CHEFS)
In the La Première cabin, you compose your meal from the gourmet menu. On flights departing from Paris, you can savor the prestigious Aquitaine Sturia caviar and enjoy delights crafted by Joël Robuchon, Guy Martin and Michel Roth. Their signature meals alternate every 2 months so you always have something new to discover.
Take an exciting trip through wine country and discover our wine list, updated every 2 months.
OUR "A LA CARTE" MEALS*:
A WORLD OF UNIQUE FLAVORS
As a La Première guest, you can also try new flavors by choosing your meal in advance. From Asian inspirations to fresh seafood, "A la Carte" meals enable you to enjoy a unique culinary experience on every trip. To complete your meal, you also receive the appetizer, cheese selection and dessert from the daily menu.
You can also enjoy our Japanese Menu on flights between Paris-Charles de Gaulle and Japan. Savor the refined flavors of an authentic Japanese meal, from appetizer to dessert.
EXCEPTIONAL DECOR
Air France makes your trip even more exclusive with items designed by the masters in the art of dining à la française (French style). Enjoy an excellent meal served at your convenience and presented on a white tablecloth and table set designed by Jean-Marie Massaud, including a Bernardaud porcelain plate and beveled Christofle glasses and flatware.
Each of these stylish elements also displays the winged seahorse, the symbol of Air France.