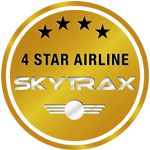 The Certified 4-Star Airline Rating recognizes those airlines that provide a good Product standard across different travel categories (ie. cabin travel classes), combined with delivering good standards of Staff Service for both the Cabin Service and their home-base Airport environments.
| Aircraft | Seat Pitch | Seat Width | Seat Angle | Seats | Configuration | Internet |
| --- | --- | --- | --- | --- | --- | --- |
| Airbus 330-200 | 155 cm | 54 cm | 175 °   | 40 | 2 – 2 – 2 | |
| Airbus 340-300 | 155 cm | 54 cm | 175 °   | 30 | 2 – 2 – 2 | |

Airport Lounges
Looking for a place to work, rest, or enjoy a refreshment? Come relax in our airport lounges.
Take advantage of Wi-Fi Internet access and office equipment for work.
Depending on the time of day and the lounge, we offer pastries, snacks, or meals.
Whether you want to enjoy a refreshment, work, read the news or simply rest, our lounges are equipped to meet your every need.
At Paris-Charles de Gaulle, our lounges offer exclusive
Clarins spa treatments.
for men and women.
Take a timeout and indulge in a privileged moment of comfort and relaxation!
Priority Service
Enjoy our exclusive services upon your arrival at the airport:
c'est si bon (it's so good) to feel pampered.
SKYPRIORITY: EASY ACCESS EVERY STEP OF THE WAY
SkyPriority is your red carpet through the airport: the signs guide you from the door to your exclusive check-in area. If you prefer, you may also choose to have an Air France team member accompany you through the airport.
Interactive kiosk or a check-in counter: you decide how you want to check in.
Proceed to your cabin at your convenience using our exclusive boarding lines. You receive priority access at every step of your journey, from finding your seat to stowing and collecting your baggage.
We also provide interactive kiosks to make your connections as easy as possible. And at Paris-Charles de Gaulle, our staff provides any assistance you may need.
Paris Charles de Gaulle (CDG)
| Terminal Seating | |
| --- | --- |
| Terminal Cleanliness | |
| Queuing Times | |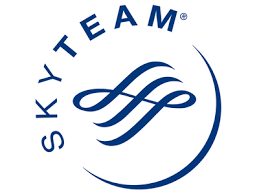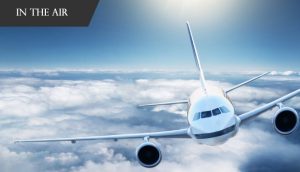 At a glance
Discover the Business cabin: an exclusive, convenient and peaceful space,
available on some of our intercontinental flights.
Your seat in the Business cabin is designed to provide maximum comfort.
In just a few seconds, your seat transforms into a spacious bed up to 2 m / 6.5 ft in length. You can easily find the position that is right for you by using your seat controls.
A SEAT COMBINING COMFORT, PRIVACY…
Your seat molds to the shape of your body to provide all-over comfort and superb sleep quality. Its shell design conserves your personal space and ensures your privacy throughout your flight.
To improve access for passengers with reduced mobility, the Business cabin seat is equipped with a flexible armrest.
Entertainment on Board
 …AND TECHNOLOGY
The Business seat is also equipped with a personal screen so you can enjoy our complete entertainment lineup. This includes500 hours of varied programming available on demand. We also provide a wide selection of French and international periodicals. And with our Air France Press app for tablets, you can download your favorite newspapers and magazines at no extra charge.

In addition, you also receive the following items to guarantee your comfort on board:
A hypoallergenic feather pillow
A soft and soothing duvet
A "comfort and well-being" kit containing toiletries and Clarins skin treatment.
AN IDEAL SPACE TO WORK
The Business cabin provides everything you need to work in comfort, including:
a power outlet to plug in your laptop or other electronic devices,
a reading lamp that can be adjusted so as not to bother or be bothered by your neighbor,
noise-cancelling headphones,
a personal telephone to make calls via satellite,
storage space for your documents or laptop.
Food and Beverage
A CULINARY ADVENTURE
In the Business cabin, your culinary voyage begins with a glass of champagne.
On flights departing from Paris, several ambassadors of French and international cuisine compete to wow you all throughout your trip. Throughout your meal, you will discover the creations of
Michelin-starred grands chefs (great chefs) like Régis Marcon, Michel Roth and Guy Martin. These chefs have prepared both savory and sweet delicacies: aperitifs, appetizers, hot dishes, cheeses, pastries, sorbets and fruits. Your taste buds will tingle with delight!
A TRIP THROUGH WINE COUNTRY
By traveling in the Business cabin, you also have the chance to discover or rediscover classic wines from every region of France on our wine list. Savor them in sleek, elegant glasses designed by Jean-Marie Massaud.
Hot beverages and digestifs round out this delectable and unique culinary experience.
Savor dishes crafted by Michelin-starred chef Daniel Boulud on flights departing from the United States and Canada to Paris. And on your flights from Paris to Seoul, new meals created by Korean chef Youn-Young Kim introduce you to the rich flavors of Asia!