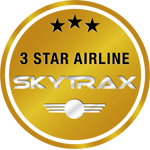 The 3-Star Airline rating signifies a satisfactory standard of core Product for most travel categories (ie. cabin of travel), but it also reflects some inconsistency amongst either standards of front-line Staff Service or Product delivery for the Cabin Service and their home-base Airport environments.
| Aircraft | Seat Pitch | Seat Width | Seat Angle | Seats | Configuration | Internet |
| --- | --- | --- | --- | --- | --- | --- |
| Boeing 777-300ER | 91 cm | 43 cm |   | 17 | 2-3-2 | |
| Boeing 787-800 | 96 cm | 51 cm |   | 9 | 2-3-2 | |
| Boeing 787-900 | 96 cm | 51 cm |   | 27 | 2-3-2 | |

Whether Mexico City is your final destination or you're just passing through on a connecting flight, you'll find that our main hub located in the Mexican capital is safe, secure and modern.
Airport Lounges
(Business and First Class Only)
Kick back between flights in our Salon Premier lounges in Mexico or in any of our shared lounges all over the world, including SkyTeam.
Starting from April 6, enjoy our new VIP Lounge Salon Premier located in the international departures of the Internactional Mexico City Airport, Terminal 2. (Access apply only with the terms and conditions in force)
| | | |
| --- | --- | --- |
| Mexico City Terminal 2 Domestic(MEX) | | |
| Mexico City Terminal 2 International(MEX) | | |
Salon Premier Lounge Amenities
Snacks/Internet / Desertika SPA Traveling can be stressful. Treat yourself to a spa service! (Additional fee) / Showers Freshen up before take off.
Kids' Premier Lounge
Unaccompanied minors have access to a special section of our airport lounges for added security during travel with us.
 Mexico City Benito Juarez (MEX)
| Terminal Seating | N/A |
| --- | --- |
| Terminal Cleanliness | N/A |
| Queuing Times | N/A |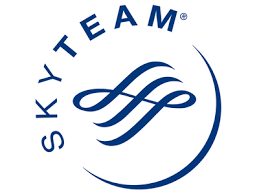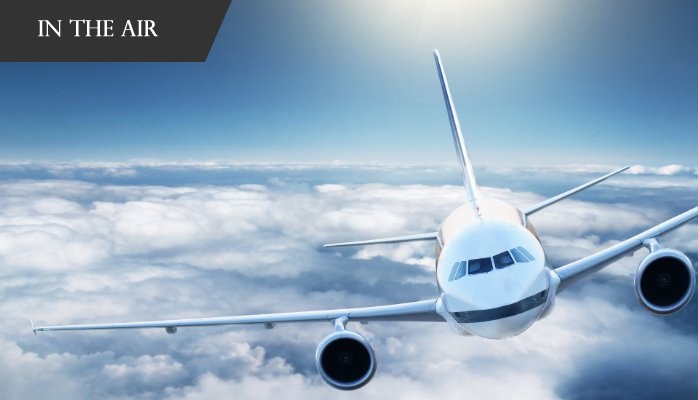 At a glance
When you fly with us you fly with innovation, safety, hospitality, and a global network. Get to know the most experienced airline in Mexico.
Take advantage of Sky Priority Services and a seat at the front of the plane. Discover what it's like to get more out of your travel experience with AM Plus.
Priority Check-In/Boarding/Baggage Handling
Stretch Out!
Extra legroom for added comfort to relax or keep working.
Entertainment on Board 
The hottest hits at your fingertips. Our immense collection of FREE movies, TV series, and music will make time fly by!
In-flight Wi-Fi
We are the first airline in the world with 2Ku, the world's fastest onboard internet service provided by GoGo Inc.
Food and Beverage
Our onboard menus are masterfully crafted to provide you with an unforgettable flying experience.
Our Chefs
We recruited a team of highly prestigious international chefs to design our onboard menus.
We are pleased to offer special meals on international flights or flights whose duration is long enough to include breakfast or a hot meal service.
Vegan-Vegetarian
Diabetic
Soft Food Diet
Kid's Menu
Kosher (international flights only)
Lacto-Ovo-Vegetarian
Gluten-Free
Seafood
Cheers!
Complimentary bar service after 11:00 a.m. complete with beer, wine, and Mexico's most famous spirit: Tequila!