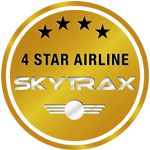 The Certified 4-Star Airline Rating recognizes those airlines that provide a good Product standard across different travel categories (ie. cabin travel classes), combined with delivering good standards of Staff Service for both the Cabin Service and their home-base Airport environments.
| Aircraft | Seat Pitch | Seat Width | Seat Angle | Seats | Configuration | Internet |
| --- | --- | --- | --- | --- | --- | --- |
| Airbus A330-200 | 153 cm | 68 cm | 166 °   | 34 | 2-2-2 | |
| Airbus A330-300 | – | – |   | 28-36 | 2-2-2 | |
| Boeing 767-300 | 147 cm | 55 cm | 166 °   | 30 | 2-2-2 | |

Sky Priority
A wide range of SkyPriority services are offered to Business Class passengers, elite level members of Aeroflot Bonus program, as well as Elite Plus level participants of SkyTeam airlines' loyalty programs. These include fast-tracking through pre-flight procedures at the airport and access to VIP lounges in more than 1,000 airports across the SkyTeam member airlines' route network.
Priority check-in areas
Priority baggage check-in
Priority service at ticket offices
Priority service at counters for transfer passengers *
Fast-track security and passport control *
Priority boarding
Priority baggage handling
Priority Call Centre service
Priority service at baggage tracing counters
*service is not available in some airports
Airport Lounges
Relax and spend some comfort time before departure! Here, you will find everything you need to work and relax.
You may use our lounges (four hours before departure), if you are:
travelling in Business Class
an Aeroflot Bonus Gold or Platinum cardholder
an Elite Plus Bonus cardholder of any SkyTeam Alliance partner
How to find our Lounges at Sheremetyevo Airport
Terminal D, Klassika  /Go right after the security check, and then take the elevator or stairs to the fourth floor. The terminal is opposite Gate 16.
Terminal D, Jazz / Go left after customs and passport control, and then take the elevator to the fourth floor.
Terminal D, Blues /Go right after customs and passport control, and then take the elevator to the fourth floor.
Terminal E, Galactica / On the third floor, opposite Gate 39
Terminal F, Classic Lounge / On the third floor, opposite Gate 3
Moscow Sheremetyevo (SVO)
| Terminal Seating | |
| --- | --- |
| Terminal Cleanliness | |
| Queuing Times | |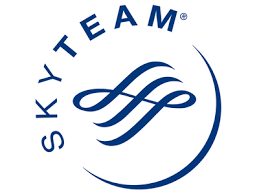 At a glance
Comfort on board – every detail of passengers' space was carefully designed by our specialists: the distance between seats, the backrest angle, availability of a USB port and electric socket for charging mobile devices, lighting, and much more.
Facts about Business Class
Personal screens offer you the opportunity to enjoy our vast collection of Audio Visual On Demand (AVOD) entertainment.
Meals are served on china and glassware.
A fold-out seat that can be converted into a horizontal bed.
During the entire flight, passengers are offered refreshments and alcoholic beverages.
Entertainment on Board
A lengthy flight would not be boring thanks to the Thales stationary multimedia entertainment system. Classic and new films, audio books and over than 600 music albums, computer games and a children's channel – and this is not the whole playbill offered to Business Class passengers. You can also see a real-time map of your flight or a picture from an external video camera.
You can benefit from Wi-Fi Internet access aboard all Aeroflot fleet Boeing 777 aircraft.
You can pay for on board Wi-Fi access with a credit or debit card during the flight. We accept VISA, MasterCard, American Express, JCB, and Discover cards.
Food and Beverage
At an altitude of 10,000 meters, our taste receptors show quite a peculiar behaviour. The products, which we love so much on the ground, sometimes taste bland in the sky.Therefore, in creating dishes for our Business Class passengers, not only do we involve the best chefs in the process, but we also invite recognized experts in the domain of haute cuisine.